The Betting Academy is pleased to present the bettor who earned around $ 13.000 in multiples in the final of the 2020 Euro Cup.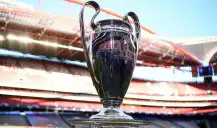 The grand final between PSG and Bayern Munich culminated in the German team's historic title and profitable outcome, where a bettor won over 200,000BRL in the Champions League; stay tuned.
Learning
centre Available only for
Levels 1+
Hide offers and promotions
Connected!
Month's top Tipsters
| | | |
| --- | --- | --- |
| SC | moacir1970 | 2,890% |
| SC | Rodrigo Tipster | 2,240% |
| 3 | fran1978 Pro | 2,131% |
| SC | Bruno B Jacobsen | 1,794% |
| SC | Eduardo Bere | 1,651% |
| SC | helio bapex | 1,466% |
| 7 | JhonySatilio | 1,393% |
| SC | everto_tons | 1,316% |
| SC | psslucena | 1,260% |
| 10 | Sergio Felini Junior | 1,160% |
See all