Analysis

When you have information it's not risking, it's investing.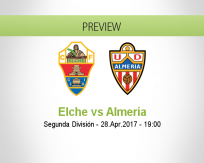 Elche has a very strong offensive power, has a lot of technical quality in the squad and, playing at home, in front of their fans, the tendency is to take the main offensive actions of the match and control the ball possession. So, the tendency is that the home team wins the match and then, a bet on the home team's victory seems to have great value.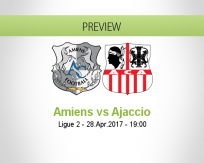 Amiens, even playing at home, where they failed to accumulate many good results, is certainly the favorite for this match that may be crucial for their final season finale, playing against a weak Ajaccio away from home and no longer pretensions. We believe that in a quiet way, we will have Amiens winning this game and our bet is in the Handicap in favor of the hosts.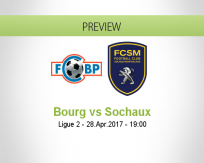 We should have a Sochaux victory because the team has a strong defense and plays against a Bourg who has extreme difficulties to hold the results and who does not play well playing in their stadium. Sochaux has tactical conditions that are far superior to Bourg and should be back on the defensive again, where they have a lot of marking power and should not even concede goals in this game.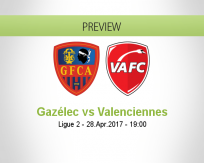 Valenciennes comes in three straight wins and should get a draw against a similar performance team so far, playing away from home where they bothered several opponents in the current League 2. We believe in a very tied game with few chances as is quite common in games in this league. We cannot imagine that neither team will have enough firepower to score more than one goal in this game, so we think the best bet is under 2.5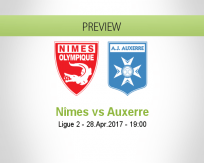 Nimes is now fighting for the top positions and even the lead, so they must win the game by betting on their good performance and results in the competition, against an Auxerre who is in a recent recovery but their weak attack and poor performance outside the house still weigh heavily. Our bet is on the handicap in favor of Nimes.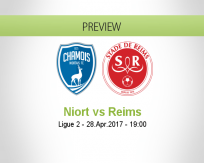 We must have a draw between two teams of weak attack and a Reims that suffers very few goals. In the last match between the teams Reims was in a better phase and won at home by 1x0, a result that has had several times in the season. We believe that the best bet for this game is the under-goal market, the two teams have some offensive difficulties and should not take much advantage over the opponent's defense.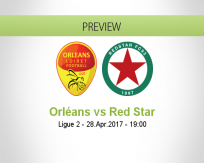 In this match that is a direct confrontation and can heat up the fight to leave the relegation zone, we must have a victory of the Orleans that does not do bad campaign at home and has shown more conditions to leave the position in which they currently are. In fact, we will not have an easy game here, we imagine a fairly balanced match where the two teams must match up technically, but the best form of the Orleans makes me quieter in trusting a win of the hosts.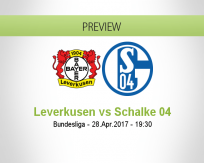 The market we recommend for this match is the "both teams score – yes". Bayer Leverkusen are often very offensive and easy to create score situations; Schalke 04, by their turn, is good at counterattack being likely that they'll be able to create several score opportunities. So, and taking into account also the last matches between the two teams, a bet in favor of the goals in this match is of great value.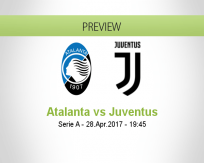 This is a match between two teams that have been doing good campaigns so far in the Italian Championship, but are still living different situations. While Juventus lead the competition with some clearance, Atalanta appear in fifth place with twenty points less than their opponents in that round. The home team owns the championship's fourth-best defense and stands out offensively in individual plays and strung balls. Juventus, by their turn, has the best defense and the third best attack of the competition, showing a lot of strength in the dead balls and also in the strung balls and raised in the area. Thus, Juventus seems to be able to win this match, but as they play away home, the draw is also a good betting option.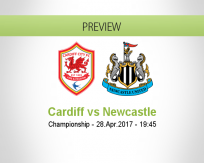 This game has a great tendency to be balanced, since it puts inside the four lines two formations that present quality to play in these conditions. In addition, the two teams are characterized by presenting an offensive game style, making this game very open and with clear chances of goal. Said that, betting on goals for both sides is an excellent option.