Sports betting analysis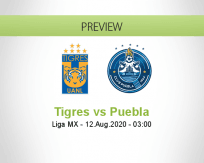 Tigres know that at home it is important not to lose points, so they will try to show good football throughout the match. The visitors want at least a draw, but for that it will be important that they mark hard and at the same time find spaces to counterattack. This tends to be a busy game with good chances of goals. Our alternative bet is that there will be more than 2.5 goals in the match.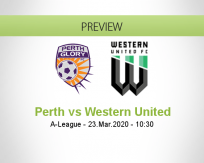 This will be a match where Perth Glory will try to take advantage of the fact of playing at home, even if behind closed doors, to try to return to the good results. This against a Western United very alive in the fight for the play-offs and highly moralized after their last results. With both teams looking to win, relying on reliable offensive systems, several goal opportunities are expected from side to side over the regulatory period.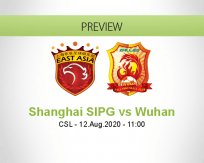 This will be a game where Shanghai SIPG will fight to return to victories, after a less inspiring display against one of the newly promoted teams. Wuhan Zall promise to make life difficult for Vítor Pereira's team through their defensive organization, just as they have done against another of the title contenders. Thus, a game dominated by Shanghai SIPG is expected, which should not be defeated, but where there are not many clear opportunities for goal in the match.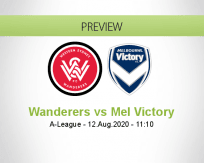 The two teams will bid farewell to the 2019/20 season internally, following campaigns clearly insufficient for their respective goals. It is foreseen, therefore, that Western Sydney Wanderers and Melbourne Victory will try to give a little joy to their supporters in this farewell, having to act with an uncomplicated posture and quite turned to attack, which will lead to the appearance of goal situations close to the two goals, without the draw being a satisfactory result for both coaches.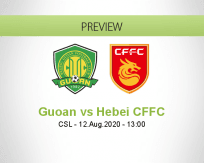 This will be a match between two teams with a very different quality, and Beijing Guoan should start wanting to score early, to win and continue the good form with which they started the championship. Hebei suffer from some defensive gaps, so they should not be able to sustain the offensive quality of Génésio team, which not only have players of great value, but also have a remarkable collective dynamic.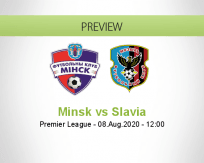 Minsk needs to add points, in order to improve their position in the competition, so they should go to the field in order to go head first. The visitors want to surprise, so they should mark and at the same time attack with intensity. We expect a busy game with good chances of goals. We will bet that both teams score goals.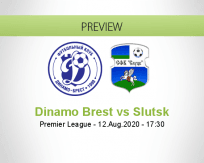 Playing at home, Dinamo Brest tend to be in control of the match, thus looking for attack moves with intelligence. The visitors are aware that they will encounter a complicated game, so they need to be careful. We see the hosts as favorites, so we will bet on the victory of Dinamo Brest until the end of the first half.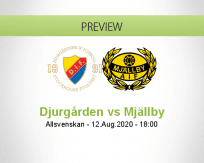 The most likely scenario for this game is the existence of some goals. The home team should dominate ball possession and attack more slowly, trying their best to take advantage of the opponent's gaps to score. On the other hand, Mjallby have a squad with good players at the individual level, especially in the offensive sector, and in addition, they come to this game very motivated to continue to add good results. That said, risking in favor of the '' Over 2.5 Goals '' market is a good option.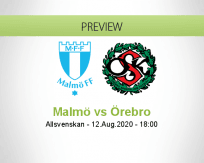 This is a game puts face-to-face two teams that go through different situations. While Malmo continue to improve, Orebro are going through some difficulties in the league, having added only 3 losses in the last 10 games played. In addition, the home team have a superior squad than the opponent. In this way, we think that Malmo have all the conditions to finish the first half with an advantage.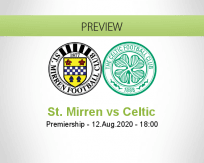 This should be a game dominated from start to finish by the Celtic team, who will want to respond positively to the tie, with flavor of defeat, added last weekend, against Kilmarnock. The St. Mirren should bet on an ultra-defensive strategy, in order to close the paths to their goal as much as possible. Thus, a triump from the strongest team is expected, but without a thrashing like the old ones on the scoreboard at the final whistle.

Our analysis and betting suggestions are prepared by professional analysts who publish the best betting suggestions available. Which is the best betting suggestion site? Easy, it's Online Betting Academy.

Our experienced sports analyst editors and professional bettors have been exploiting all bets available on the market to find bets of positive expected value for years, combining in-depth statistical analysis with an understanding of football leagues around the world.


Betting predictions for today's games
Our detailed predictions of football matches mean that when it comes to predictions you can have every confidence. We offer daily betting analyses on matches of all major leagues around the world, including predictions for all USA - MLS matches. They are free betting tips for today's games, tomorrow's or any day of the week. We have got all you need.

You won't find a betting community with as broad and insightful an offer as here at Online Betting Academy. }}. Our analysis and community tips sharing proves this. Every day you can find public tips with expert analysis in leagues and sports from the four corners of the world.


Analysis and betting suggestions for the most important football competitions
You can find tips for United States football matches and the major leagues and competitions of world football. Thus, the most important games of each day will always have updated predictions, prepared according to criteria of rigorous analysis of information, which will help you improve. We analyze statistical data, how teams fit together and, above all, we identify excellent opportunities in online bookmakers in United States.

In addition to the predictions for USA - MLS, we have analyses and suggestions to bet on the Spanish, German, Italian, French, and Dutch leagues, as well as other major leagues in Europe. The international competitions, such as UEFA Champions League, Europa League and the Copa Libertadores are not left out, as well as national team competitions like the European and World Cups, the African Cup of Nations and the Copa América.


Analysis and betting suggestions for all lesser-known football competitions
Our analysis, tips and forecasts are the work of experts and dedicated members of our betting community. The members of our community are some of the most committed and experienced you will find in online betting. Our experts post tips on the world's major sports leagues, but we also have experts in lesser known leagues and tournaments.

Explore our analysis, betting suggestions and tips to make a profit and improve your bankroll. We offer daily reviews and tips for league matches from around the world, from the Premier League to the second division of many countries. These competitions are less well known, but they offer good opportunities, notably in Asia and the Americas.


How our analyses and suggestions are prepared
Our experienced sports analyst editors and professional bettors exploit all bets on the market to find bets of positive expected value, combining statistical analysis and an in-depth understanding of football leagues from around the world.

To find the best value bets and offer the best chances of winning money they use techniques based on statistics, odds, history and many other complementary elements around sports news.

We also have a very active community that shares and justifies tips. These are the result of all members of our community participating in monthly tips contests. Try participating in an Online Betting Academy tips contests. They are free and you can win enticing prizes, in addition to gaining betting experience without risking your money.


Learn, evolve and share your own suggestions
To take advantage of the best sports bets there is no secret: follow our news and articles and use the right tools. We have betting courses, complete statistics, odds comparison, analysis of the best websites and bookmakers.

Everything you need to be a successful bettor is here at Online Betting Academy. You have many pillars at your disposal to increase your winnings in sports betting. You can evolve faster and avoid making beginner mistakes. Make the most of it and any questions you may have you can ask the community on our forum.

Help others like you evolve by sharing news, knowledge, experience, and everything that can help the community improve and grow. By doing so, you earn Academy points and have additional advantages and access to exclusive content.