Analysis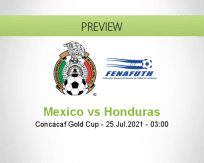 Mexico vs Honduras
The most likely scenario for this challenge will be Mexico to win. Although the Honduran national team registers some victories in recent performances, on the other side is a more experienced team with more quality. In addition, Mexico have won four of the last five games played. In other words, it's foreseeable that Jesús Corona and company put all their favoritism in the field and toast their fans with the three points.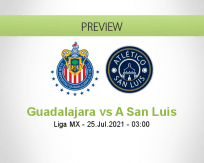 Guadalajara vs A San Luis
Playing at home, we hope that Guadalajara will prevail. Visitors will not find it easy in this match, so they will score carefully. We see the home team with a certain advantage, so we'll bet on Guadalajara's triumph.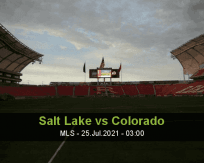 Salt Lake vs Colorado
Real Salt Lake want to take advantage of the fact that they are playing at home to grab the three points. Visitors want to surprise, so they can't just defend. This should be a busy match with great chances to score. We'll bet that both teams score goals.
See all previews
Community tips on a contest
make a tip
win prizes
Month's top Tipsters
1

hcmanager

20€

2,282%

2

Manel27

17,5€

2,117%

3

infantex

15€

1,817%

4

CGBETS

12,5€

1,296%

5

izabelmarquesjau1959

10€

1,205%

6

FOX Trader (BA)

10€

1,185%

7

doliveira0784

10€

1,135%

8

jawscarvalho

10€

1,109%

9

Bisonte

10€

1,030%

10

NetoF3

10€

1,001%
See all