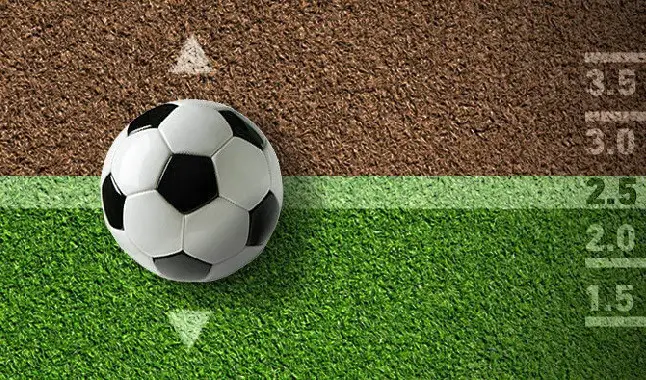 Get to know 3 tips to work with Under Limit.
The goal market in football is an area of ​​high profitability and high risk. However, the Under Limit market is one of those that most tend to seduce novice bettors in the field, as it is certainly one of the most profitable ones.
Join our channel on Telegram - Clicking HERE!

As one of the riskiest markets in sports betting, Under Limit is also one of the most profitable markets for the bettor. Therefore, being exposed to the market for a very long time is a tremendous risk to your stake and your mental health. For example, if a goal comes up, you can say goodbye to 100% of your stake defined in the bet.
Check out all TODAY'S MATCHES and follow them live!

Therefore, to work in this Under Limit market, you need to create strategies and strictly follow them. We at the Betting Academy can give you several tips to work in many markets in sports betting, but only your experience will validate whether the methods are effective or not in your type of work.

Having said that, today we decided to elaborate 3 tips to work in the Under Limit market and be aware of what must be observed.
1. Right timing
The first tip to enter the Under Limit market is to know the right time. This step is accompanied by several factors, including the readjustment of your stake, and this must be done based on your risk analysis, that is, how much you can lose so as not to harm your long-term profitability.

Having this in mind, you must understand that if a goal is scored, you will lose 100% of your stake in-game. Therefore, you must do a pre-game analysis to go live to work, and if that goes out of your way, close your position without hesitation.

An interesting criterion to work on Under Limit is to pay attention to the game's scenario. For example, fouls too far from the area are a good opportunity to expose yourself in Under Limit, as the probability of the player hitting the goal is very high. However, you must know the player, if he is good with set pieces, stay out of the market.

Another interesting point to work on in Under Limite is to observe if the game has enough substitutions, constant fouls, very stopped game, and above all, lack of attack between the teams. In short, a stopped game is ideal for Under Limit, as it does not present any danger to the market.

Therefore, games with many set pieces, fouls, substitutions, cards, that is, a "tired" game, is ideal for Under Limit.
2. Find out the best opportunity to expose yourself in the market
The second important tip to work at Under Limite is to know the best opportunity to expose yourself in the market. Here, the ideal is to try to work in the final moments of the game, that is, after 70 minutes of the game.

As it is considered the final stretch of the match, the 70 minutes usually open the door to many opportunities in the market, including very good tickets to expose yourself. For example, at this point of the confrontation, the games start to have a lot of movement on the field and even in the market, and many bettors end up putting their feet in the attractive odds, so they end up failing.

So, if your analysis leads you to believe that the game is for the Under Limit scenario, you can expect that good opportunities will arise in these final moments.
3. Doubled attention to counterattacks
Here's a valuable tip for you, always keep a close eye on counterattacks if you're working in the Under Limit market. Here you must be careful what is happening in the game.

Keep an eye on how teams respond after taking the opponent's ball in a failed offense and counterattacking. If the team shows a lot of danger, arrives easily in the small area and penetrates the opponent's defenses very easily, close your position. After all, you're better off with a red of 2% than a red of 100% of your stake.

After all, a dangerous counterattack can take your stake away. And besides, it can take 7 to 12 seconds for you to close your position. Therefore, always keep an eye on how teams usually make their counterattacks.

Bet through the best bookmakers!

Discover the best online sportsbook!