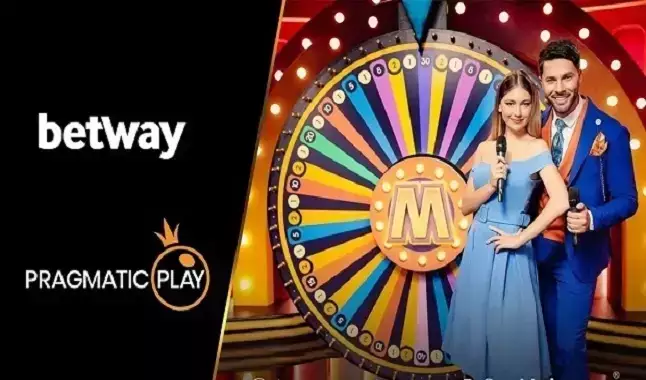 The betting company, Betway, is promoting live Blackjack offers!
Recently, the company Betway, which belongs to the Super Group, promoted live Blackjack offers. According to the betting brand itself, the live Blackjack studio has been in operation since last week, when Betway entered into a partnership to work with Pragmatic Play.
Join our Telegram channel - Click HERE!

In this way, Betway in conjunction with Pragmatic Play worked on launching a studio, which is promoting the live Blackjack industry. Through this, Betway customers will now be able to enjoy yet another great sector of live casino games.

Check out all the MATCHES TODAY and follow it live!

According to the informative text, Betway will keep the Blackjack studio for a long time, cherishing the entertainment of its customers active in the casino sector. Given this, Betway CEO Anthony Werkman took the opportunity to comment that the decision to develop a live Blackjack studio was to create experiences for the betting company's players.

"Creating incredible gaming experiences for our players is a priority for us, so launching a new dedicated live and immersive blackjack studio with Pragmatic Play is something we're all excited about."

The Betway CEO then added in his speech: "The supplier has an incredible track record of delivering unmatched bespoke studios and we're very pleased to launch our Blackjack products with them."

It is worth mentioning that Betway already has a pretty solid job in providing casino products, but now, together with the entertainment company Pragmatic Play, it will provide new experiences to its audience. Meanwhile, the entertainment company's director of business development went public with comments on the new partnership with Betway.

Yossi Barzely emphasized that Betway is a world class brand, which has regulated markets around the world. And because of this, Betway will be able to give other proportions to the live Blackjack studio.

"We're very pleased to further strengthen our close relationship with Super Group and provide a dedicated Live Casino environment to Betway."

In addition to expanding its work with casinos, Betway recently managed to receive its green light to begin operations in Buenos Aires, Argentina. Last month, the sports betting company was notified by the Loteria de la Ciudad de Buenos Aires that it would be allowed to provide its work in Buenos Aires.

In a comment, Anthony Werkman said at the time: "It's been a long time in planning, so we're obviously very happy for the Betway brand to be going live in the City of Buenos Aires. Latin America is already a successful territory for us, so we're very pleased to be able to offer our products to the passionate sports fans in Argentina as we continue our growth in the continent."
Betway
As part of the Super Group, Betway is a digital sports betting company that guarantees entertainment for the sports betting and gaming market. Betway is one of the main leaders in the sports betting market.

The company has several brands in the field of online gambling and betting. In this way, Betway can also present itself as: Betway Casino, Betway Vegas, Betway Sportsbook, Betway Poker and Betway Bingo.

In its operations, Betway has licenses to operate in countries such as: Italy, Denmark, Sweden, Mexico, Spain, Belgium, Germany, South Africa, Ireland, United Kingdom and Malta.

Betway's headquarters are located in two main locations, Malta and Guernsey, but the company has other branches in the Isle of Man, London and Cape Town.

Bet from wherever you are through the best bookmakers!

Discover the best sports betting websites!