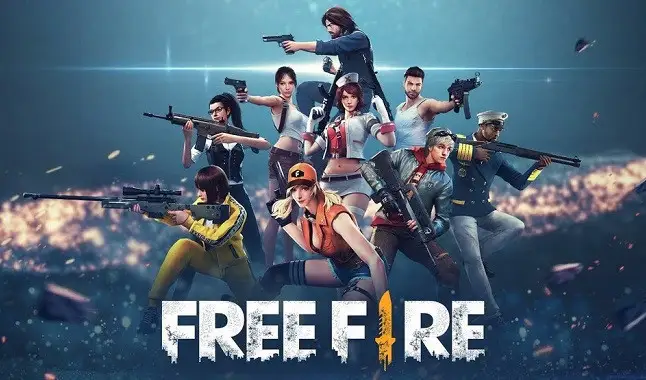 Check out what the Otho character's abilities will be.
The new teaser unveiled by Garena, at the beginning of this month of November, brought the great news of the character Otho to the battle royale Free Fire. Of Mexican origin, the character Otho is a researcher who will have a special ability to reveal the exact location of enemies in the field at long distance. However, Garena informed that it does not have a prior date for the character Otho to arrive on the server in Brazil, but it is known that Otho will be released in Free Fire Max.
Join our channel on Telegram - Clicking HERE!

Meanwhile, on the US server, Otho has already arrived free of charge to players via a Halloween-themed login. On the other hand, players from Latin American servers received the character last Tuesday, and through this information, Brazilians can expect Otho to arrive in Brazil for free and soon.
Be sure to check out today's matches at the Betting Academy!
What will Otho's abilities be?
Otho's skills will be of great use to a team that aims to work very strategically. Bringing an ability called "Memory Mist", it will be focused on revealing the location of opponents, after eliminating an enemy. That said, the ability can be used at long distance, which can be shared with teammates, causing a greater sense of where the opponents are. Therefore, Garena revealed the following about skill levels:

Level 1: At the first level, Otho can use his ability to reveal the position of opponents up to 25 meters, right after a kill.

Level 2: At the second level, Otho will have this skill increased to 30 meters after a kill.

Level 3: Next, the third level will provide Otho's skill increased by 35 meters after a kill.

Level 4: Otho can reveal the position of an enemy up to 40 meters away, after a kill.

Level 5: At this level, the character will reveal the distance of an opponent up to 45 meters, after a kill.

Level 6: Finally, the sixth level will give you the power to reveal an opponent's position within 50 meters after a kill.
How to download Free Fire Max?
As reported, the character Otho has already arrived in Free Fire Max. But then, how to download the game? Garena, after being successful in its battle royale, Free Fire, decided to develop a "larger" version of the game, in order to bring new graphics and performance. Through this, Free Fire Max was conceived for the public to be able to download on smartphones, both on Android and iOS.

We at the Betting Academy have already made extremely detailed content on how to download Free Fire Max for your smartphone. However, in case you haven't seen this content, check now how to do this step by step to download Free Fire Max!

Download Free Fire Max on Android system

"1. The first step of all, is to access your store from "Google Play", in other words, the "Playstore".

2. Now use your search tool to find the "Free Fire Max".

3. The first application that appears in your search will be Free Fire Max, click on it.

4. After that, a new screen will open. Look for the option written "download" and click on it.

5. After that, Free Fire Max will start its automatic download and installation on your Android.

6. Once the download and installation are finished, the "download" option will be changed to "play", so click on it and the game will start."

Download Free Fire Max on iOS system

"1. The first step here is to locate your App Store.

2. After entering the app store, use the tool and type "Garena Free Fire Max Redemption".

3. Next, a single application by that name will appear, and it will be Free Fire Max. Then, click on it.

4. When the new screen appears, look for the "Get" option and click on it.

5. Then the download and installation of Free Fire Max will start automatically.

6. Once the download is complete, Free Fire Max will be ready to play!"

Bet from wherever you are in eSports through the best online bookmakers!