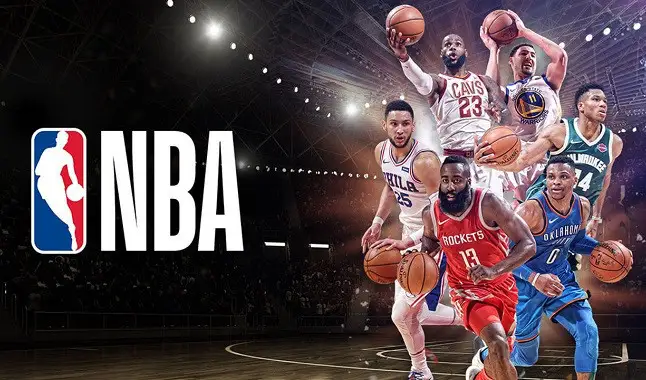 Learn all about the news of the new season of American basketball.
The NBA will be back next Tuesday for its 75th edition. First, it will be pre-season games so it can start officially on December 22nd.
After an atypical season, played in Orlando, the league will have to deal with new protocols, different from what were seen in the Disney bubble. The NBA showed all its organizational skills, putting together exemplary protection against the pandemic. Now, it will have to deal with the games being outside an exclusive location, increasing the challenges.
We will list the main protocols regarding Covid-19, important dates of the season, in addition to the franchises that applied for the title and favorites for the playoffs.
Covid-19 protocols
The NBA has sent franchises a document with health and safety measures that must be taken regarding to the Coronavirus. Among the items, we can highlight:
- Daily test on players.
- 10 days of quarantine since the first day of positive test.
- After completing 10 days, train in isolation and wearing a mask for the next 2 days, making it 12 days isolated.
- Maximum number of members to travel to a match, including players, will be 45 people.
- Employees and players prohibited from accessing bars, public gyms, lounges, spa, among others.
- In case of violation of the rules stipulated in the protocol, there may be fines, suspensions, loss of games and loss of choice of Draft.
- Agenda with the main phases of the competition
- Beginning of the regular season: December 22.
- End of the first part of the regular season: March 4.
- Beginning of the second part of the regular season: March 11th.
- End of the second part of the regular season: May 16th.
- Playoffs: May 22 to July 22
Favoritism to access the playoffs
In addition to the teams that we will list as candidates to compete for the title, we have selected franchises that will run out in the fray, with great chances of at least giving trouble in the playoffs:
- Boston Celtics
- Philadelphia 76ers
- Utah Jazz
- Dallas Mavericks
- Portland Trail Blazers
- Toronto Raptors
- Houston Rockets
- Golden State Warriors: the California franchise had a good chance of returning to the favorites, but some exits, in addition to injury losses, took the team out of favoritism. Klay Thompson's injury shook the team.
Postulants to the cup
These are the main postulant franchises to dispute the NBA title:
- Milwaukee Bucks
- Los Angeles Clippers
- Miami Heat
- Brooklyn Nets
- Denver Nuggets
- Los Angeles Lakes: the franchise is the current champion and arrives as a favorite for the season. In addition to the star Lebron James, the team has valuable pieces, such as Anthony Davis and Kentavious Caldwell-Pope. The arrival of Marc Gasol and Wesley Matthews makes the team even stronger. It is impossible not to imagine them in the final.