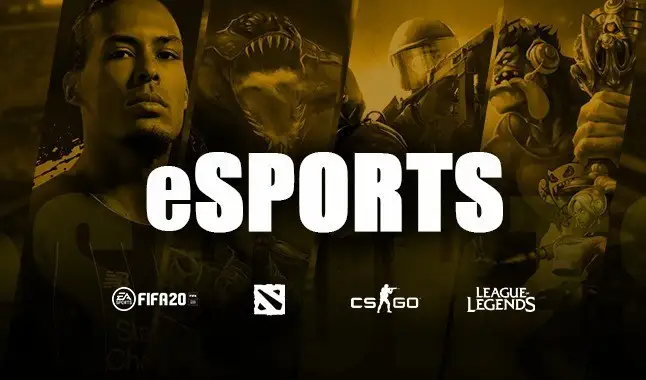 Find everything you are looking for to bet on eSports this Friday!
Follow this card with the best eSports betting tips for this Friday, September 4th. For this day we separated two clashes in the competitive scenario of CS: GO and two for League of Legends. Within the European League of ESL Pro League Season 12 we will have the clashes between OG x GODSENT and Complexity Gaming x fnatic. In League of Legends, within the European Masters Summer 2020 championship, we have the battles between 7more7 Pompa Team x WLGaming Esports and Misfits Premier x Vodafone Giants. (these articles are announced first hand on Telegram - HERE)! Another day with a varied card in several games.


CS:GO |
ESL Pro League Season 12 Europe
- OG vs GODSENT
:
Both teams,
OG
and
GODSENT
, bring recent victories in their matches. On the one hand, the OG team presents a successful game against AGO, while the GODSENT against ENCE. However, in terms of victories, the GODSENT team has a 50% winrate, while the OG, 40%. For this match in analysis, we believe in the highest probability of victory for the GODSENT team.
CS:GO |
ESL Pro League Season 12 Europe
- Complexity Gaming vs fnatic
:
Bringing three consecutive wins in its history, the Complexity Gaming team recently obliterated Astralis, Ninjas in Pajamas and Team Spirit. Meanwhile, fnatic presents a successful game agaisnt the FaZe Clan, by the score of 2x0. It is worth remembering that the teams faced each other three times this year, where in all games fnatic won. However, for this game in question, Complexity Gaming is in better shape, being a team more prepared to duel. Because of this, we believe that the greatest probability of victory here is for Complexity Gaming.
League of Legends | European Masters Summer 2020 (Group Stage)
- 7more7 Pompa Team vs WLGaming Esports
:
The
7more7 Pompa
Team arrives for this confrontation presenting three consecutive defeats against the Misfits Premier, Vodafone Giants and We Love Gaming teams. Meanwhile, the
We Love Gaming
team has two defeats against the Vodafone Giants and Misfits Premier clubs. The market is predicting that the favorite team to win is the 7more7 Pompa Team, however, we do not believe this. Our analysis leads us to believe that the victory will come for the We Love Gaming team.
League of Legends | European Masters Summer 2020 (Group Stage)
- Misfits Premier vs Vodafone Giants
:
The Misfits Premier and Vodafone Giants teams are currently underperforming. On the one hand, Misfits Premier lost to Vitality.Bee, while Vodafone Giants to G2 Artic. Even when it comes to victories, both teams present themselves in the same way, both teams have a 70% winrate in their last ten games. However, we believe that for this match the Misfits Premier team will be able to take the victory home.
Warnings!
The odds posted here will be based on the
Betfair
,
Bet365
and
1Xbet
market. And there is the suggestion to open an account in the houses listed in the Betting Academy, which are the ones that operate in your country, for a better commitment in this market, due to the variety of types of bets, better quotes and higher limits. Opening accounts through the Academy gives you more advantages: «
Earn Academy Points
».
Help this column to maintain itself and share the knowledge about its existence and spread this work.