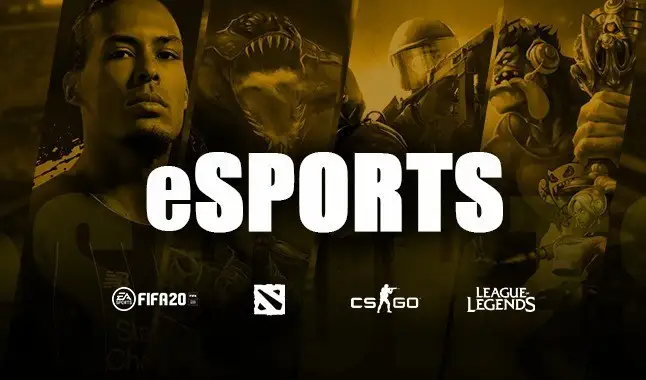 Find everything you are looking for to bet on eSports this Friday!
Follow this card with the best eSports betting tips for this Friday, September 4th. For this day we separated a full plate of competitions in CS:GO. To start, the Malta Vibes Cup is already in its tenth week and will feature the dispute between Sprout x c0ntact and North x sAw. In the ESL Pro League Season 12 Europe, we will have a meeting between BIG x OG and Natus Vincere x ENCE. (these articles are announced first hand on Telegram - HERE)! Another day with a varied card in several games.

CS:GO | Eden Arena Malta Vibes Cup 10 (Week 10)
- Sprout vs c0ntact
:
The team c0ntact does not know what it is to win for three games. The team took lost against the clubs AVEZ, ESPADA and HAVU. Now c0ntact arrives to face Sprout, which has a recent defeat in its clash against Vitality. However, despite having a defeat, they are still the most qualified team to take the victory home. We believe that Sprout will have the biggest advantage during the first game map.
CS:GO | Eden Arena Malta Vibes Cup 10 (Week 10)
- North vs sAw
:
The sAw team arrives for this confrontation presenting four consecutive victories in their recent matches. Meanwhile, the North team has a defeat against Wisla Kraków in their last game. For some reason North is being rated as the favorite team to win, but we don't believe in this possibility. Our analysis leads us to believe in sAw's victory.
CS:GO | ESL Pro League Season 12 Europe
- BIG vs OG
:
After winning against AGO by 2x0, BIG arrives to confront the OG, again. Their last meeting yielded a 2-1 win for BIG. Meanwhile, the club OG brings us two consecutive defeats in the curriculum, showing us to be a team that cannot be trusted very much. Because of this factor, we believe that the highest probability of victory for this game is for BIG, especially during the first game map.
CS:GO | ESL Pro League Season 12 Europe
- Natus Vincere vs ENCE
:
While Natus Vincere presents us with a victory against GODSENT team, ENCE brings us a victory against Heroic. Both teams faced each other in the past, where the victory came in handy for Natus Vincere, by 2x0. However, for this match, both teams are equal in their matches, showing a lot of confidence and quality. But our analysis leads us to believe that the victory will come for Natus Vincere.
Warnings!
The odds posted here will be based on the
Betfair
,
Bet365
and
1Xbet
market. And there is the suggestion to open an account in the houses listed in the Betting Academy, which are the ones that operate in your country, for a better commitment in this market, due to the variety of types of bets, better quotes and higher limits. Opening accounts through the Academy gives you more advantages: «
Earn Academy Points
».
Help this column to maintain itself and share the knowledge about its existence and spread this work.