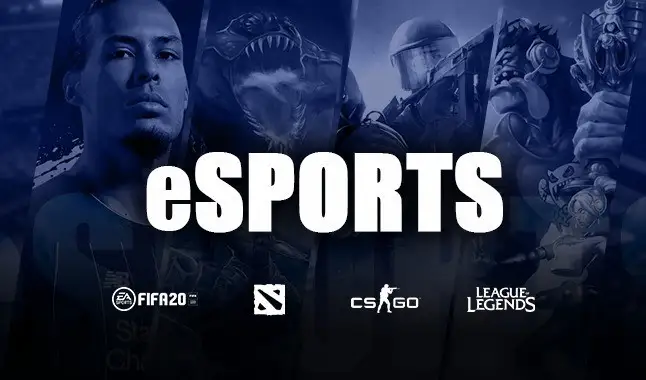 Find everything you are looking for to bet on eSports this Wednesday!
Betting Tips for this Wednesday! Another day with a varied card in several games. And attention, read the warnings below the article, in the yellow frame! There we have a bankroll division to be followed!
CS:GO | DreamHack Masters Spring 2020 North America
- Evil Geniuses vs Gen.G
:
The last meeting between Evil Geniuses and Gen.G, resulted in the victory of the Americans Gen.G at ESL One: Road to Rio. Now in the race for DreamHack Masters 2020, the Evil team is being better rated to win the match, however, we do not believe that this possibility may exist at the moment. Evil is below average with a 40% winrate, while Gen.G accumulates 70%.
CS:GO |
DreamHack Masters Spring 2020 Europe
- GODSENT vs Team Spirit
:
After the defeat of GODSENT against the FaZe Clan, the team is preparing to face Team Spirit, a team that currently has one of the best reputations in the competitive scenario of CS: GO. Team Spirit comes with a victory over fnatic in their last game. We believe that the greatest probability will be the victory of Team Spirit during Map 1.
CS:GO |
DreamHack Masters Spring 2020 Europe
- fnatic vs FaZe Clan
:
In April, fnatic won against FaZe Clan 2-1 in the ESL Pro League. Now in preparation for DreamHack Masters 2020, we notice that the scenario is likely to change in this game. Fnatic have a 40% winrate, while FaZe have 80%. We believe that the victory will be more likely by the FaZe Clan team.
CS:GO | ESEA MDL Season34 Europe
- Nemiga vs EndPoint
:
After four successful games from the Nemiga team, Belarusians finally find EndPoint at ESEA MDL. EndPoint is still trying to recover from a loss against HAVU in their last game. We believe that the battle will be fierce between both teams, but the victory will come in the hands of the Belarusians of Nemiga.
Warnings!
The bets placed in this column are only suggestions to help readers base their own bets. Therefore, we do not guarantee a profit and are not responsible for any loss.
The column will contain a specific and professional bankroll management, based on a universal language, which are the units.
We recommend that you respect your bankroll management system. Where the bank is divided into 60 units. And no bet technically can be worth more than 3 units.
The odds posted here will be based on the
Betfair
,
Bet365
and
1Xbet
market. And there is the suggestion to open an account in the houses listed in the Online Betting Academy, which are the ones that operate in your country, for a better commitment in this market, due to the variety of types of bets, better quotes and higher limits. Opening accounts through the Academy gives you more advantages: «
Earn Academy Points
».
Help this column to maintain itself and share the knowledge about its existence and spread this work.