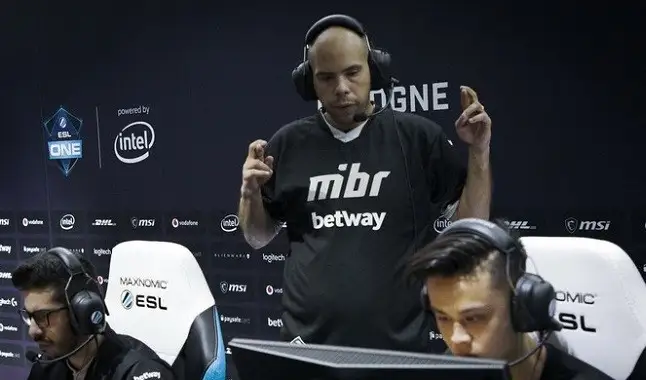 Understand how the "spectator" bug works on CS:GO.
In these last days we had the repercussion of several suspensions and punishments to the coaches of Counter-Strike: Global Offensive because of an in-game bug. So far, the names of the coaches have been released: "dead", from MIBR, "HUNDEN", from Heroic and "MechanoGun", from Hard Legion. This way, understand how the "spectator" bug works in CS:GO.
To explain how the "spectator" bug works, the freelancer referee, Michal Slowinski, released a video on his official twitter to clarify things. Along with the video, "Michau9_" reported that the bug could serve to give coaches an overview of some random point on the map, besides providing information about the economic status of the rival (something that totally compromises the opponent's strategy) and trends of the situation, without being noticed.
"You can pick any location on the map you want. And yes, you can rotate the camera angle as much as you want."
Prior to this, the coaches "peacemaker" and "zews" had reported this flaw in the game, which was fixed by Valve in a recent update. However, even so the situation occurred, and not just once. According to investigations, this bug has been in use for months, compromising the competitive sector of CS:GO.
The ESL organization reported that it had alerted tournament organizers on the matter, and that it would be willing to cooperate in investigations of the case. ESIC itself announced that it is already analyzing matches from the last four years, which in total will have 25.000 matches, between the years 2016 and 2020, to be verified.
Russian coach Aleksandr "MechanoGun" Bogatir (formely known as "zoneR") of the Hard Legion received the punishment of 24 months suspension. "zoneR" used the bug on 6 maps of 3 matches inside ESL One: Road to Rio. Hard Legion finished third in the championship in question, earning about US$ 6,000.
The Danish coach Nicolai "HUNDEN" Petersen from Heroic received the punishment of 12 months suspension. "HUNDEN" had used the bug in 10 rounds of a single match during the DreamHack Masters Spring.
Tournament in which Heroic occupied the position of 9th-12th, earning around $3,000.
The Brazilian coach Ricardo "dead" Sinigaglia of MIBR received the punishment of 6 months of suspension. "dead" used the bug in 1 round of a match during ESL One: Road to Rio. Championship in which MIBR finished 7th-8th, earning US$ 2,000.

CS:GO: ESIC will investigate matches from the last four years

How to bet on Counter-Strike.