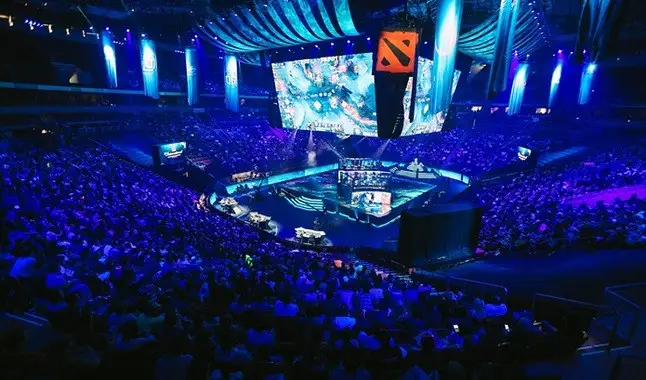 Learn how to bet on DOTA 2.
We at Betting Academy set aside for you a betting class on yet another great game in the competitive eSports scene. In this publication you will learn how to bet on DOTA 2. However, first we have to situate you on what is DOTA 2.
DOTA 2 has a mechanism similar to League of Legends. In it we have two teams composed of five players each. Each team is "born" at its base, the bases being on opposite sides of the map. In addition, the base has a construction called Ancestral (Ancient), which is basically the heart of the team. The Ancient is protected by towers and waves of creeps (units). Within the game we have three routes that lead to the base, and during this path there are towers that protect the players. In addition, in DOTA 2 we also have the Jungle, where are the creatures that give advantages when they are destroyed, like Roshan.
How to bet on DOTA 2?
As in Counter-Strike: Global Offensive, League of Legends, StarCraft II and others, within DOTA 2 there is the possibility to bet on Moneyline, Total Maps, Handicap, Correct Result and Alternative Markets.
Moneyline
As in other eSports modalities, the "moneyline" market is basically betting on the team that is most likely to win the game.
Total Maps
Usually DOTA 2 matches are played on Bo3, that is, best of three. Thus, there is the possibility of betting on more (over) or less (under) 2.5 maps.
Handicap
The Handicap market can be divided into AH +1.5 or AH -1.5, reaching AH +2.5 and AH -2.5. AH +1.5 lines are treated as underdogs and need to win only one map in the duel. AH -1.5 is usually for the favorite team to win without losing any maps.
It is worth mentioning that sometimes AH +1.5 can be given to the favorite team, but with lower odds.
Correct Result
Here it is as if it were in football, however, with less scope. For example: we can bet on results like 2-0, 2-1, when we have a Bo3.
Alternative Markets
In this sector, we have alternative choices to place our bets, for example: here we can bet on how many Towers will be destroyed during the match, which team will be able to kill the first Roshan, destroy the first tower, have the first Frist Blood, and even which team will have the most kills.
Having said all that, you have now learned how to bet on DOTA 2. However, don't forget that the best way to learn more about the game is: PLAYING!
We at the Betting Academy will make the best bookmakers available for you to make your deposits, click
here
to learn more!