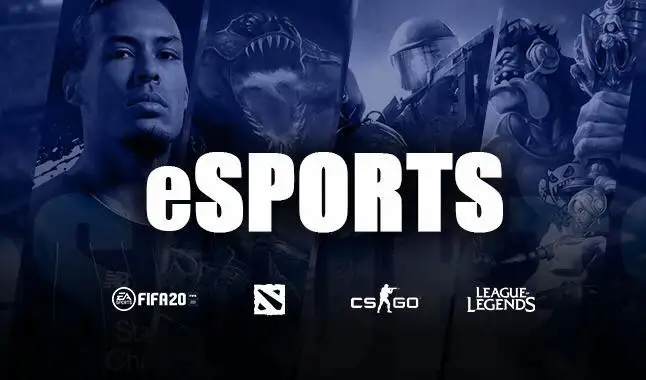 Find everything you are looking for to bet on eSports this Tuesday!
Check out this card for the best eSports betting tips for this Tuesday, October 6th. For this day, unfortunately we will have few relevant games to suggest. So we separated two clashes in Counter-Strike: Global Offensive competitions and one in StarCraft II. To start, within CS: GO, in the Nine to Five 5 Dawn competition, we will have matches between the teams: Galaxy Racer x Giants Gaming and AGF x Izako Boars. Meanwhile, in the semifinals of the AfreecaTV Starleague Season 10 tournament from StarCraft II, we will have the duel between the SoMa x Snow players. (these articles are announced first hand on Telegram)! Another day with a varied card in several games.


CS:GO | Nine to Five 5 Dawn
- Galaxy Racer vs Giants Gaming:
For four games team
Giants Gaming
doesn't know what it is to win a game. After having managed to beat Dignitas, the team ended up engaging a series of bad games, losing to the Syman, forZe, Queso and Virtus.pro teams. Meanwhile,
Galaxy Racer
presents itself for this confrontation with only one defeat, against Illuminar. Prior to this, the team had two successful games under their belt, against Sangal and ECLOT. For this confrontation under review, we believe that a third map will not be needed.
CS:GO | Nine to Five 5 Dawn
- AGF vs Izako Boars:
Both the AGF team and Izako Boars present for this match with defeats. The Izako Boars team managed to accumulate four recent victories, consecutively, in their resume and ended up losing their last match against Nemiga. Meanwhile, the AGF club was undefeated for four games, until they lost to Virtus.pro in their last match. For this match, we believe that the match will not require a third map to be played.

StarCraft II | AfreecaTV Starleague Season 10 (Semifinals)
- Snow vs SoMa:
SoMa
, who came with a series of bad games in the Ultimate Battle championship, started the ASL Season 10 competition in style. The professional hitched managed consecutive wins against Mini and Shuttle, and reserved his spot in the semifinals of the tournament. Meanwhile, player
Snow
has a recent defeat in the KCM Race Survival 2020 Season 3 league, after having managed to beat the player Free, in his match in ASL Season 10. For this game, we believe in the greater probability of victory for the SoMa player.
Warnings!
The odds posted here will be based on the
Betfair
,
Bet365
and
1Xbet
market. And there is the suggestion to open an account in the houses listed in the Betting Academy, which are the ones that operate in your country, for a better commitment in this market, due to the variety of types of bets, better quotes and higher limits. Opening accounts through the Academy gives you more advantages: «
Earn Academy Points
».
Help this column to maintain itself and share the knowledge about its existence and spread this work.