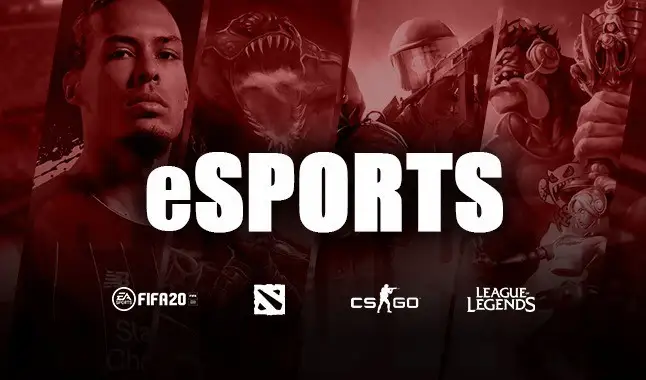 Find everything you are looking for to bet on eSports this Sunday!
Check out this card for the best eSports betting tips for this Sunday, October 25th. For this day, we separate for you a confrontation in the competitive scenario of League of Legends, two in DOTA 2 and one in StarCraft II. To start, in the semifinals of the World Championship of LoL, we will have the confrontation between Top Esports x Suning. Meanwhile, in DOTA 2, for the CDA-FDC Professional Championship, we will have matches between the teams: PSG.LGD x Team Aster and 4AM x EHOME. Finally, in the AfreecaTV Starleague Season 10 league of StarCraft 2, we are left with the confrontation between Larva x Soulkey players. (these articles are announced first hand on Telegram - AQUI)! Another day with a varied card in several games.


League of Legends | 2020 World Championship (Playoffs)
- Top Esports vs Suning:
After a victory against Fnatic in a tight match by 3-2, the
Top Esports
team secured their place in the semifinals of the League of Legends World Championship. Meanwhile,
Suning
's success against JD Gaming by 3x1, made the team maintain its place in the World Championship. For this confrontation under review, the market is projecting that Top Esports is the favorite team, however, we believe that the greatest probability of victory is with the Suning team.
DOTA 2 | CDA-FDC Professional Championship
- PSG.LGD vs Team Aster:
Both the PSG.LGD team and Team Aster present themselves for this battle bringing victories in their respective record. PSG.LGD managed to obliterate Sparking Arrow Gaming, while Team Aster had a close contest with Invictus Gaming, which ended in 2-1. For this match under review, we believe that the team with the highest probability of victory is PSG.LGD.


DOTA 2 | CDA-FDC Professional Championship
- 4AM vs EHOME:
The
4AM
team presents itself for this match with EHOME bringing a recent defeat against Royal Never Give Up. Meanwhile, the club
EHOME
managed to have a successful game against Royal Never Give Up, winning by 2x0. For this match, we believe that the highest probability of victory lies with the EHOME team.
StarCraft II | AfreecaTV Starleague Season 10
- Larva vs Soulkey:
The player Soulkey presents himself for this battle bringing two defeats in his track, against the opponents Super and KeeN. Meanwhile, the Larva player presents us with a different scenario. The professional has already been undefeated for two games, having triumphs against the players Action and Light. For this match in analysis, we believe that Larva is more likely to win.

Warnings!
The odds posted here will be based on the
Betfair
,
Bet365
and
1Xbet
market. And there is the suggestion to open an account in the houses listed in the Betting Academy, which are the ones that operate in your country, for a better commitment in this market, due to the variety of types of bets, better quotes and higher limits. Opening accounts through the Academy gives you more advantages: «
Earn Academy Points
».
Help this column to maintain itself and share the knowledge about its existence and spread this work.