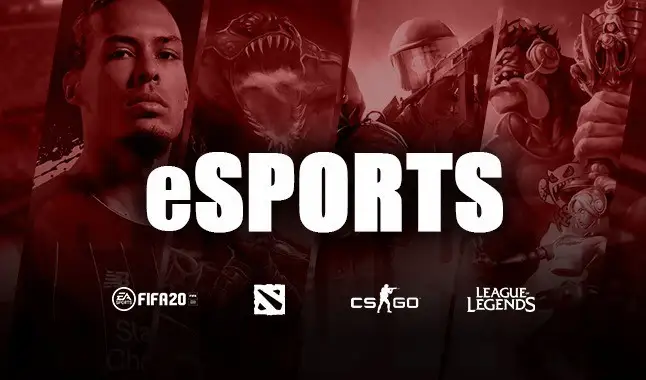 Find everything you are looking for to bet on eSports this Thursday!
Check out this card for the best eSports betting tips for this Thursday, September 3rd. For this day, we separated for you three disputes in the competitive scenario of CS: GO and one in DOTA 2. To start, we will have two duels within the Malta Vibes Cup 10 championship, between the teams: MAD Lions x Heretics and forZe x x6tence. In the Nine to Five 4 Dawn championship, we will have the confrontation between KOVA x SKADE. Finally, within the OMEGA League in DOTA 2, we are left with the game between Nigma x OG. (these articles are announced first hand on Telegram - HEREI)! Another day with a varied card in several games.


CS:GO | Eden Arena Malta Vibes Cup 10 (Week 10)
- MAD Lions vs Heretics:
After shooting down the MIBR and ESPADA teams, MAD Lions were stopped by forZe. Meanwhile, the Heretics team managed to beat Queso in their last match, despite this, the team has been demonstrating that old dilemma of "win one lose another", showing us instability. Because of this, we believe that the biggest advantage during the first game map will be for the Spaniards of MAD Lions.
CS:GO |
Eden Arena Malta Vibes Cup 10 (Week 10)
- forZe vs x6tence:

This will be the first game between the forZe and x6tence teams, according to our information. On the one hand, we have the forZe team that has been playing for five games without even taking a defeat, while x6tence has a recent defeat in its previous game against HAVU. For this match in analysis, we believe that the greatest probability of victory will be on the side of the forZe team, as it demonstrates a greater quality of play and group control.
CS:GO | Nine to Five 4 Dawn
- KOVA vs SKADE:
Presenting three consecutive defeats, the SKADE team comes forward to face KOVA. Despite KOVA having a recent loss, the team is the one that shows us the best results in this current scenario. While SKADE has a winrate of 50%, KOVA has 60%. Because of this difference, we believe that the highest probability of victory is for KOVA.
DOTA 2 |
OMEGA League: Europe Immortal Division
- Nigma vs OG:

Arriving for this fight, Nigma presents three victories in a row in their confrontations, against Natus Vincere, Virtus.pro and Smen. Meanwhile, the OG squad comes with two defeats, against Team Liquid and Team Secret. For this game in question, we believe that the team with the greatest capacity to take the victory home is Nigma, as it demonstrates a greater mastery of map and game.
Warnings!
The odds posted here will be based on the
Betfair
,
Bet365
and
1Xbet
market. And there is the suggestion to open an account in the houses listed in the Betting Academy, which are the ones that operate in your country, for a better commitment in this market, due to the variety of types of bets, better quotes and higher limits. Opening accounts through the Academy gives you more advantages: «
Earn Academy Points
».
Help this column to maintain itself and share the knowledge about its existence and spread this work.