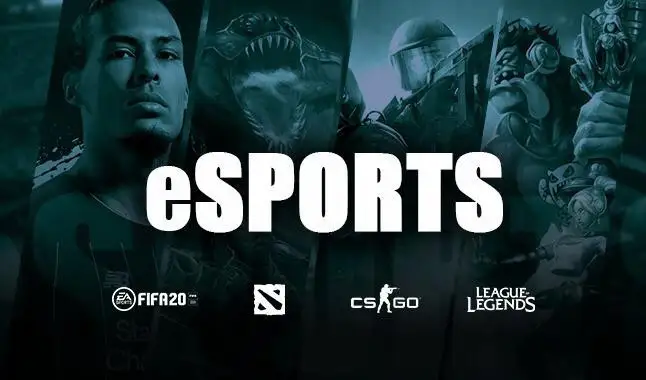 Find everything you are looking for to bet on eSports this Monday!
Follow this card with the best eSports betting tips for this Monday, September 14th. On that day, we separated four matches in the competitive scenario of DOTA 2. Starting with the Asian region of the BTS Pro Series Season 3 league, we will have the clashes between: New Esports x Neon Esports and Fnatic x TNC Predator. As for the European region, we are left with the clashes between Ninjas in Pajamas x Team Empire and Team Unique x B8 Esports. (these articles are announced first hand on Telegram - HERE)! Another day with a varied card in several games.


DOTA 2
|
BTS Pro Series Season 3: Southeast Asia
- New Esports vs Neon Esports:

For three games the New Esports team does not know what it is to win a game. The team's last victory was against MS Chonburi and after that they only got defeats, against the Symmetric, Vice Esports and Escape Velocity teams. Meanwhile, Neon Esports presents a successful game against GoodFellaz for 2-0. It is worth remembering that both teams met previously and Neon Esports won by 3-0. For this match in analysis, we believe in the highest probability of victory for the Neon Esports team.
DOTA 2
|
BTS Pro Series Season 3: Southeast Asia
- Fnatic vs TNC Predator:
Presenting five consecutive victories, the TNC Predator team meets Fnatic again for the sixth time this year. It is worth remembering that all five games between them resulted in the victory of Fnatic. In the meantime, unfortunately Fnatic comes to this match with a recent defeat against BOOM. This time, everything leads us to believe that the TNC Predator team will be able to beat Fnatic for the first time.


DOTA 2
|
BTS Pro Series Season 3: Europe/CIS
- Ninjas in Pyjamas vs Team Empire:

The only meeting between the Ninjas in Pajamas and Team Empire teams took place during the BEYOND EPIC: Europe / CIS championship and NiP won by 2-0. Now the Ninjas in Pajamas unfortunately have a recent defeat against the Cyber Legacy team, while Team Empire brings us a successful game against B8 Esports. However, for this match, we believe that the highest probability of victory lies with the Ninjas in Pajamas team.


DOTA 2
|
BTS Pro Series Season 3: Europe/CIS
- B8 Esports vs Team Unique:

For this game the teams B8 Esports and Team Unique present themselves bringing defeats in their respective duels. On the one hand, B8 Esports lost its game against Team Empire, while on the other, Team Unique lost to Khan. Now, for this match in question, we believe that the greatest probability of victory will come for the Team Unique team.

Warnings!
The odds posted here will be based on the
Betfair
,
Bet365
and
1Xbet
market. And there is the suggestion to open an account in the houses listed in the Betting Academy, which are the ones that operate in your country, for a better commitment in this market, due to the variety of types of bets, better quotes and higher limits. Opening accounts through the Academy gives you more advantages: «
Earn Academy Points
».
Help this column to maintain itse