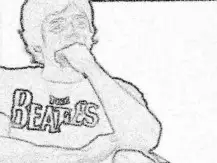 I'm a professional trader, punter and tipster in football and horse markets. I have already written several articles for the Betting Academy, and I now take the opportunity to introduce myself and tell what is one day of my life as a professional gambler.

I begin by remembering that it is possible to make money from sports betting: it is not luck, it is mathematics.
Learning
centre Available only for
Levels 1+
Hide offers and promotions
Connected!
Month's top Tipsters
| | | |
| --- | --- | --- |
| SC | moacir1970 | 2,890% |
| 2 | fran1978 Pro | 2,308% |
| SC | Rodrigo Tipster | 2,240% |
| SC | Bruno B Jacobsen | 1,794% |
| 5 | JhonySatilio | 1,790% |
| SC | helio bapex | 1,682% |
| SC | Eduardo Bere | 1,651% |
| SC | everto_tons | 1,316% |
| SC | psslucena | 1,260% |
| 10 | Sergio Felini Junior | 1,160% |
See all