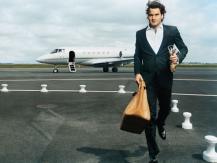 Ever since my presentation I said I was a professional trader and that my favourite market is tennis. Since then I've received multiple e-mails and, more recently, PM's asking me about my tactics, emotional control and how it is like to live off the income of this job.
Learning
centre Available only for
Levels 1+
Hide offers and promotions
Connected!
Articles Categories
Football Competitions
National Club Competitions
International Club Competitions
View All
Month's top Tipsters
| | | |
| --- | --- | --- |
| 1 | Manel27 20€ | 2,065% |
| 2 | Rajey O Rapper 17,5€ | 1,936% |
| 3 | Coutadas 15€ | 1,803% |
| 4 | RPTrader 12,5€ | 1,758% |
| 5 | João Santa 10€ | 1,546% |
| 6 | dvalentim 10€ | 1,410% |
| 7 | CARLLUS1 10€ | 1,356% |
| 8 | Blinha 10€ | 1,319% |
| 9 | Vas_com 10€ | 1,229% |
| 10 | Rafael Lima7318 10€ | 1,081% |
See all