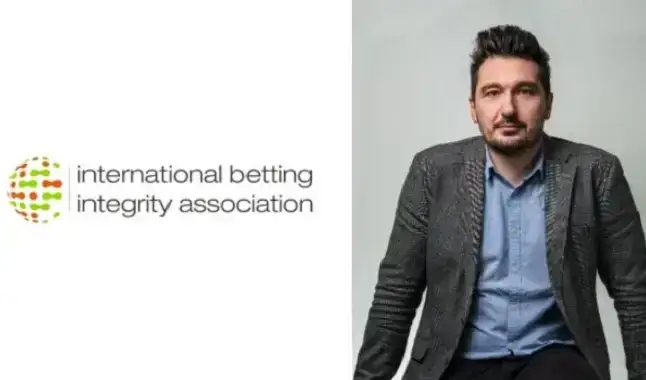 The IBIA entity presented its new Athlete Education Ambassador.
Known as IBIA, the International Betting Integrity Association introduced its new Athlete Education Ambassador Jean-François Reymond. The appointment of the Athlete Education Ambassador underlines the importance that IBIA sees in raising its commitment to global betting.
Join our Telegram channel - Click HERE!

Therefore, Jean-François Reymond's role will be to work with IBIA players' associations and partners. In addition, the Ambassador will work to establish new Responsible Gaming campaigns and create educational betting projects.
Check out all the MATCHES TODAY and follow it live!

For many, Reymond is synonymous with great knowledge and experience in the sports and betting industry. The new IBIA Ambassador has been a professional basketball athlete for over a decade, and served as EU Athletes General Secretary in 2012. At that time, Reymond was the leader of two projects aimed at providing education on sports betting.

In addition, Reymond was an active member of a platform in France that fights against match-fixing, in the period of 2016. On that occasion, Reymond also held the position of vice president of the World Association of Players.

Now, Reymond arrives to reinforce IBIA's commitment to monitoring games. Commenting on the decision, IBIA CEO Khalid Ali said: "Jean-François has been at the forefront of betting integrity education in Europe since its inception. He led the development of the key principles on sports betting for athletes and, as a former professional, his understanding of the importance of establishing trust with, and direct access to, players has been instrumental in shaping the way in which betting education is approached."

In addition, Khalid Ali also took the opportunity to note: "I'm delighted that we can draw on Jean-François's unrivaled expertise, knowledge and connections to develop bespoke training programs for sportsmen and women to assist them in understanding the challenges and threats in this area."

In light of this, following his appointment, the new Ambassador said: "Protecting the integrity of sport means protecting the integrity of athletes. A lack of awareness of a growing number of differing regulatory models and sporting rules is creating an increasingly challenging environment for sportspeople."

Continuing his speech, the Athlete Education Ambassador further emphasized: "The knock-on impact on their professional careers, reputations and livelihoods can be severe, as we have unfortunately recently witnessed in the NFL. That is what motivates me, as an ex-professional myself, to get this important message across to all athletes."

In closing, Jean-François Reymond said: "I am delighted to be working with the IBIA to support them in their mission to help promote and raise the standard of education and understanding around sports betting."
The IBIA
Known as IBIA, the International Betting Integrity Association is a famous association and a worldwide reference for valuing regularities and integrity in the legal betting sector. In addition, the entity is formed by several betting operators that value the protection of their users against corruption from illegal betting or similar sectors.

Among other categories, IBIA has a monitoring system on this market, through which it is able to alert about any irregularities that occur. The tool serves as a highly effective anti-corruption system that can automatically detect suspicious movements in the sports betting market. In this way, the system alerts its members and reports to the governing authorities.

The International Betting Integrity Association has several partnerships with companies, sharing information with the governing bodies that regulate sports and games. Apart from this, IBIA also has representation from a sector of forums that has high-level policy discussions, as well as the IOC (International Olympic Committee), the UN and the European Commission.

Bet from wherever you are through the best bookmakers!

Discover the best sports betting websites!