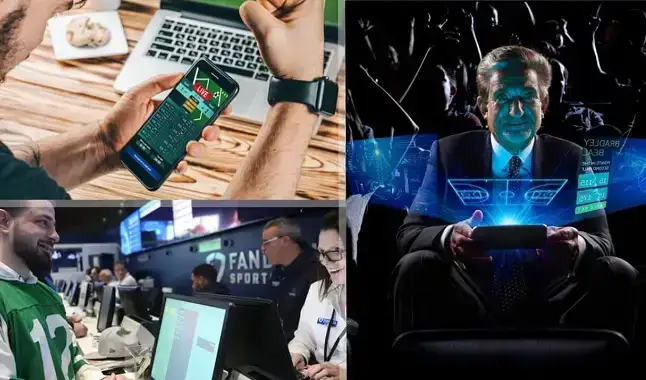 Each player falls into different groups of bettors.
No one person is like another, even if the difference between them is absolutely small. Betting works the same way, with different types of bettors, each with its own special characteristics. If there are thousands of places, sports and markets to bet on, why wouldn't there be different types of bettors as well, correct?

Join our channel on Telegram - Clicking HERE!

It is very interesting for you to identify with a group, so that you can have a more accurate idea of ​​your choices and where this will take you. The most common and where the overwhelming "class" of bettors is located is what we call recreational. The interest here is to combine emotion with the possibility of earning some financial return, even if the player himself recognizes that he is not adequately prepared for this. He accepts the probabilities offered by the houses, as in his conception that is the real value for a given event to occur through his analysis (even if they have little or no foundation). In the short term it can even work, but to have consistent gains is not the best way to go.
Check out all TODAY'S MATCHES and follow them live!

Perhaps the most complex level of a bettor is where the bettors set their own odds and odds for an event to occur. This means that they are not content only with the odds that the houses are offering, as they go after them to find out if there are values ​​in these numbers, and consequently possibilities of taking an advantage. The idea is not only to match the conditions that the platforms have to stipulate a quote, but also to make sure that it is possible to have a more complete reading and with accurate information. Obviously, they represent a small percentage in the list of bettors around the world, as this requires a very professional level or very close to it.

A group similar to the one mentioned above are those who have the idea of ​​professionalization, they know the importance of acting as such, but they do it in a poor way. They have knowledge in theory, acquire some preparation to implement their style, but lose a little when applying. They often don't have the correct reading because they won or lost. Winning a bet isn't always entirely your credit, just as having a red doesn't mean everything is wrong. Unfortunately, players with these characteristics tend to value their choices, often putting unwanted results into bad luck.

They are in the middle of the two groups mentioned first. Many seek to evolve and overcome their own failures and difficulties, however others get in the way because they do not have the necessary criticism to understand where they are losing.

Many bettors don't go into this style of trying to "beat" a specific bookmaker by establishing more interesting odds through their studies. Instead, they try to match the same events in different houses, until they find where and which are more efficient and which leave spaces to be explored. This is quite common in sports or not so popular markets, as in these markets there are highly qualified teams and systems from the platforms and companies in the field.

Although the ideal is to have a technical and psychological preparation to deal with bets, at least knowing your limits and possibilities of gains (and losses) is already an important path to be followed. The biggest trap is for you to identify with one group and act like another. In this way, the analysis of their losses, and even specific victories, will be a little shallow.

On the contrary, seeking to have this self-knowledge, it is easier to identify what your probabilities are and what it takes to evolve and become profitable.

Bet from wherever you are through the best bookmakers!

Discover the best online sports bookmakers.