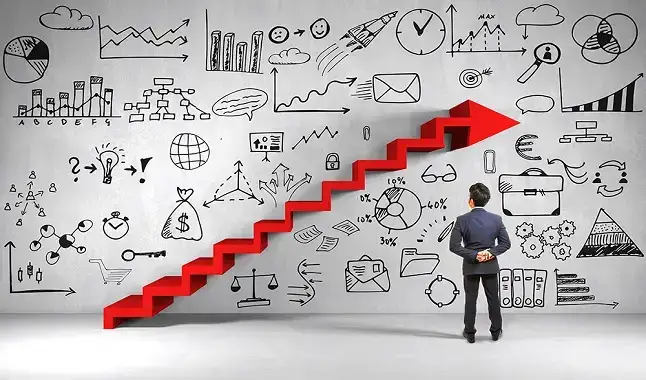 Many gamblers believe that goals and objectives are not beneficial in betting.
Many people dream of living on betting. This finding is growing stronger, as the market is expanding and every day we see new success stories. But the truth is that things are not as simple as they seem, and we must be careful with the goals and dreams imposed on this market. Another important issue is the goals, since for this you must have a great mental balance.
Join our channel on Telegram - Clicking HERE!

We are not here to make a value judgment about it, because there are people scattered on this planet who support themselves that way, pay their bills, and have a comfortable life. What we want to show is that the way you define to win this money in betting may not be the best, or in other words, already taking the opportunity to get straight to the point: setting goals to be met within a deadline can be dangerous and not bring no benefit to your personal and gambling life, putting pressure on your income. Therefore, our aim is to show you some interesting paths and give you some advice so that you can make gains and continue to be profitable, but above all with mental health.
Check out all TODAY'S MATCHES and follow them live!

Well, let's say you've quit your job and now your "salary" will be paid with the bets, that is, will you live on it, will it be your monthly budget, or just put a lot of money in the game and plan to make a monthly income with the bets, supplementing your income. The first mistake that is made is putting a goal, a number, an objective, which must be achieved in that period of time, in this case, the month. Okay, you get pressure as a gift, your evaluations are no longer rational, your psychological starts to fail, because losses will happen, it's normal, but you said you need to reach that number by the end of the term. It's an unnecessary risk.

Keeping that goal in mind forces you to act. If you have a few bad days, you will need to make up for it in the next few days as the clock is ticking. This action, this irrational pursuit, is not beneficial and makes no sense. It will even be easier for you to reset your bankroll. However, just now you make some out-of-the-box bets, let's say an absurdly high stake, a market that doesn't dominate, or an all-in all or nothing, and you win. The feeling is great, it gives relief, but beware, it is misleading. It was not achieved through your method, your stake, your style, but in a desperate action. Because that's what we do when we're having negative days or seeing that we're not meeting the mandatory goal. It happens to everyone, you're not immune to it, it's even natural to a human being, so evaluate it carefully.

Putting in a mandatory number makes you only stick to the results of your bets and not to the methods, learning and evolution you can acquire. This takes your concentration off of the things that really matter and that will help you achieve your success on this journey. Your bankroll management is important for this, applying a stake, whether variable or fixed, will also help you to remain more solid and secure, including in the reds, without desperately seeking that number that you even dream of (or have nightmares ). To be a bettor it is necessary, above all, to have a good psyche, and reaching a value in a mandatory way in a period of time can be sacrificing. Sacrificing to your body, mind, and even those around you.

Bet from wherever you are through the best bookmakers!

Discover the best online sports bookmakers!