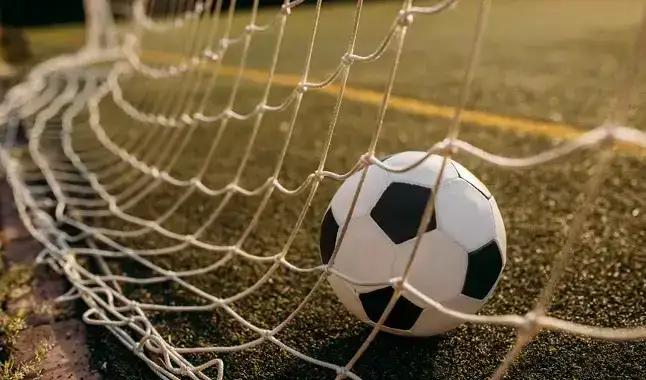 There are many types of goal bets, but it's important to know their differences.
Goals are the joy of football, aren't they? By the way, there are two ways we can be very happy with goals: when it's our favorite team that scores or when it helps us win a bet. So today we are going to talk a little more about the main markets that cover this type of bet, as there are several, but all with small but important differences.
Join our channel on Telegram - Clicking HERE!

The two main ones are the Over and Under markets. This means that you will win the bet if a certain amount of goals comes out, and that is up to you.
Check out all TODAY'S MATCHES and follow them live!

In the Over (more than "x" goals), you choose a certain amount of goals to be scored in the match, either for both teams or just for one of the teams. The bet will win whenever it comes out above the line you have chosen. In bookmakers you will find the over (under) market like this: 0.5 – 1.5 – 2.5 -3.5 – 4.5 and so on.

Example: if you bet that "Over 2.5 goals" will come out, you need to have at least 3 goals in the game. If you bet "Over 4.5" goals, the bet will be won if 5 goals or more come out. This is also true for a specific team, but in this case only the goals of the selected team count.

As for the Under (less than "x" goals), that's exactly what we're talking about about the Over, but in reverse. In other words, here the thing is to hope that there are no more goals than you selected. If you bet "Under 3.5 goals", you are relying on a maximum of 3 goals in the match, on top of that you lose. If you bet Under for only one of the teams, you will have to dry that team. The other club can score as many goals as they want, which won't cause any problems with your bet.

It is up to the bettor to read the game correctly and conclude that that game is designed for few or many goals.

In addition to these two types of bets mentioned, another widely used is the "Both Score" bet. Each house uses a different nomenclature, you might also find how: both teams score, BTTS or Both Teams To Score. It all means the same thing.

Here the bet is yes or no, as simple as that. That's because you'll bet if both teams will score goals or if only one of the teams will score (if they finish 0-0 will also do).

If you bet "both teams score: yes", of course you need to hope that both teams balance the net. If you bet "BTTS: no", you are betting that there will be NO goals for both sides. It remains to be hoped that it ends in a goalless draw or only one of the clubs scores on the scoreboard.

Although these are the main markets to bet on, there are thousands of other types of bets on goals, but less used. Some of them are:

- Even / odd number of goals: the name says it all, you bet on whether the number of goals in the match will be even number or odd number after 90 minutes.

- First team to score / last team to score: this market depends a lot on the teams involved and the heat of the match. You will almost always have a favorite team to go out ahead of the marker, for example. However, the best team doesn't always come out ahead, or score the last goal of the match, so look carefully before entering this type of bet.

- Minute market: in this type of market the level of difficulty is higher, but it is much more profitable. Some bookmakers offer blocks of 10 minutes or 15 minutes. This means that you can bet on what will happen in the next "X" minutes of the match, including whether there will be goals.

For example: The bookmaker offers bets in blocks of 15 minutes. This means that it is possible to bet from 0 to 14:59 minutes of play, from 15 to 29:59 minutes, and continue in that sequence. Even though it's a short break to hit the bottom of the net, many matches are designed for this type of bet, and it can pay off good money.

There are teams that are famous for starting with pressure from the beginning of the match, as others are in their best shape in the final minutes. Statistics are there for that, and can be allied to bet more accurately. Another good time to bet is when a team is favorite and is losing a game or needs a goal to qualify or be champion. The trend is to put pressure and go up in the next few minutes.

As we can see, there are different types of bets on possible goals to be made before or during the matches. Every game has a different story, so analyze it carefully and feel the heat of the game when the ball is already rolling. There will always be an ideal market to bet on. Good luck.

Bet from wherever you are through the best bookmakers!

Discover the best online sportsbook!