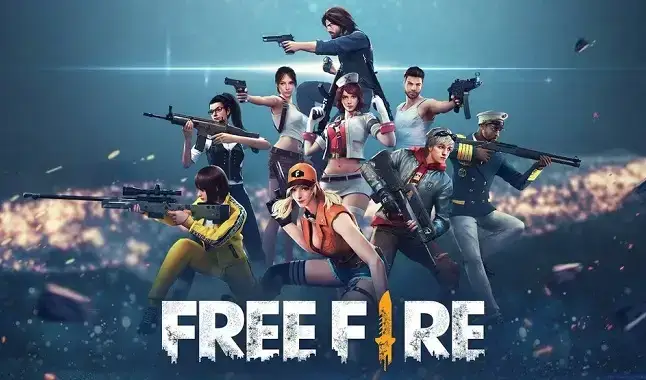 Is it important to have a routine to be a good Free Fire player?
As with any other profession that you will practice in life, is having a good routine important? The answer to this question is quite simple and raw: YES! The daily routine for any worker is extremely important.
Join our channel on Telegram - Clicking HERE!

Having said that, having an organization from the moment you lie down to sleep, wake up and prepare for the rest of your day, is of great importance for your life. Therefore, having a routine to become a good player or a professional player in Free Fire, must be taken seriously.
Be sure to check out today's matches at the Betting Academy!

However, many people say that having a routine is something outdated, but know that it will help you to have a better focus and concentration when making decisions within Free Fire, and this will help you a lot to have an evolution in your campaign inside Garena's Battle Royale. So, if you have a dream of being a Free Fire professional, know that you should create a routine for your day from that moment on.

Therefore, we at the Betting Academy decided to prepare a text to help you on your journey to establish a routine to become a better player and even be a professional in the competitive scenario of Free Fire. Let's go!
Set times
The first step in creating a successful routine for your professional Free Fire career is to set your schedules. So stop making your games "whenever you can", if you're doing that, there won't be long-term success, unfortunately.

Therefore, organize your hours and activities for the day. Therefore, carry out your tasks in the time you designed to do, and through that you will gain time to have a time to play and develop your skills in Free Fire.

If you work and study, try to plan your activities better. Reserve your study and work time in a way that doesn't affect your life, and also be aware that you will have to set aside time for chores around the house. Finally, you can be sure that there will still be time to practice and train in Free Fire.

It is worth noting here that you cannot be sloppy with your sleep schedule. A good night's sleep or a good day's sleep will help your mind and body rest to face a new day.
Training schedule
Once you've defined how you're going to carry out your tasks for the day, it's time for training. Here, you'll have a mission to spend a few hours in Free Fire and improve your game in Garena's Battle Royale.

Avoid being that player who spends hours and hours in any game and doesn't show any evolution, you will throw hours away. Understand, time is precious for any professional. Therefore, your evolution needs to be relatively good in a relatively short time.

Having said that, try to train in a time that you think is fair to dedicate your life. Within that time, don't forget to rest, as you will need to rest a little during your games.

In your training time, the ideal is to focus on what you are really good at. Having said that, which role do you play best? Support, Sniper or any other role? Once you have this in mind, you will certainly be able to improve your Free Fire development.

Finally, don't forget that all your sacrifice will help you perform better in the long run. And through that, your dream of becoming a Free Fire professional can come true!

Bet from wherever you are in eSports through the best online bookmakers!