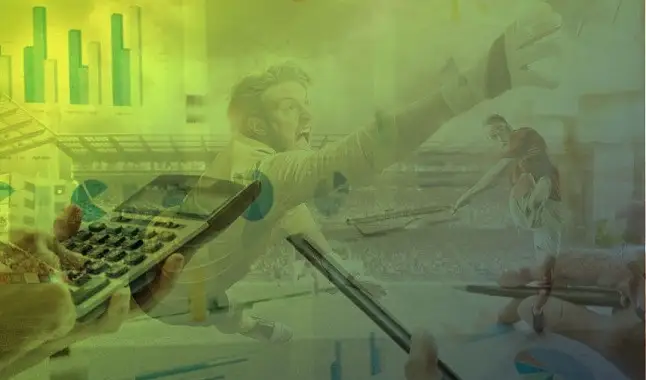 Bankroll management is one of the pillars to be successful in sports betting.
We've spent our whole lives hearing advice about money and how to apply or manage it, don't we? However, each person has a profile to deal with their finances, some are more controlled, others act on impulse, others are more methodical, and there are those who are adventurous and accept the risk. It's like that in betting, so it's important to talk about bankroll management, as the way you handle your funds will dictate your success or failure.
Join our channel on Telegram - Clicking HERE!

We can describe this management as planning with a vision ahead, because in sports betting we do not look for immediate results, but rather to remain constant in the game and always evolving, to the point of being profitable without major falls or traumas. Having a plan on how to handle your money, it is more feasible to manage the risk and understand how it will be applied, as there is no management without a method and strategy.
Check out all the MATCHES TODAY and follow them live!

That said, you can see that bank management is not just about dealing with the money that enters or leaves your account, that is, your profits and losses, but also how they act on your attitudes during this variation. Every bettor goes through moments of winning, but also negative streaks, however, not everyone knows what steps to take at this moment. Banking management, with well-defined patterns and detailed actions to act on the results, will help a lot in your decision-making.

Basically it is not to remain extremely euphoric and distracted in moments of profit, thinking you already know everything and nothing will affect you, and also not to despair in the reds, with compromising attitudes to which our psychological easily challenges us.

Another important point is to know that management is not just about working your money with stakes, units, percentage, etc., to place your bets, as many explain out there. In fact, this is just a process within bankroll management, important and necessary without a doubt, but we can't just simplify this. In fact, from what has been said so far, it is easy to understand that the idea is more complex, even if it is perfectly applied, as long as there is focus and discipline.

One of the lessons and main pillars for good management starts with controlling your bets, writing down all your entries, preferably in spreadsheets, containing basic information about the bet made. This will help you to conquer another important step of good management, which is to find a method, a pattern within your betting style, in addition to putting away or improving what has been going wrong.

Speaking a clearer English, is to understand perfectly why you are winning or losing money, which markets or leagues you are good or weak, in order to extract the maximum gain and correct what is causing you losses. It's not betting for betting, not betting based on luck.

Another management lesson is to identify or define a strategy, ask yourself what your goals are in this segment, the goals you want to achieve, so that you can have a more accurate notion even of the stakes to be used, for example. One thing is linked to another in good management, as the idea is the same, keeping away from illogical decision-making.

This topic yields a lot more issues, so we'll bring more details about management whenever we can. In addition, we advise all bettors, especially beginners, who seek to learn about this topic and value its importance, discarding the idea that in order to earn gains in betting, it is enough to understand football or another sport. Nobody will be able to have significant and constant gains without patience, studies, humility, good emotional control and focus, fundamental things that are directly related to good bankroll management.

Bet wherever you want through the best online bookmakers!