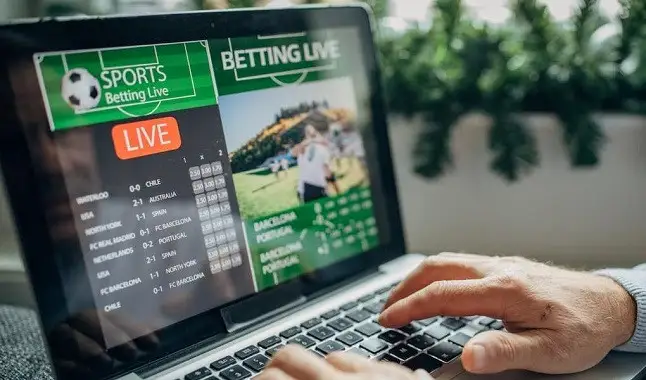 Pre-match or live betting has some considerable differences.
Each bettor has their preferences when it comes to betting, so we can say that, in a professional analysis, there is no right or wrong, nor what is better or worse. And that goes a long way for bets placed pre-live or live. It is important to remember that we are talking about choices and methods surrounded by studies and preparation, because what we see most out there are totally amateur and unsupported decision-making.
Join our channel on Telegram - Clicking HERE!

However, it is quite possible to point out some basic differences in these two betting styles, and it is up to the player to understand where their characteristics fit best. For those who are not used to betting, or bet from time to time, the most common is to place your guesses before the ball rolls, that is, pre-game. You log into the site, analyze the odds offered and put your money on a team, hoping that after 90 minutes your bet will win. There's nothing wrong with that, as long as the analysis is complete, from the odds (if they have a positive value), as well as the teams (and everything that involves the match).
Check out all the MATCHES TODAY and follow them live!

Pre-live betting offers some advantages, such as analyzing odds movements more calmly and pricing them more accurately. Thus, you compare with a greater degree of accuracy the value you think is fair with what is being offered. This is where we find odd odds and we can take advantage even before the ball rolls. Allied to this, it is possible to gather all the information surrounding the match, often being the differential to get out in front of other players and the market.

On the contrary, live betting is much more dynamic, and minutes (or even seconds) are enough to change the entire match scene. Therefore, the pricing and analysis of the offered values ​​are not possible to be done with the same careful analysis of the pre-game bets, because at the time of the kickoff, thousands of scenarios can occur, and in fact this is one of the most exciting things about soccer.

But this cannot only be seen as a disadvantage, as we can also extract good things from it. As much as in many cases the odds are extremely volatile, in some of these moments it can be in your favor. So we have these two cases, see an example: even carefully studying the entire pre-live match, with all the statistical data on your side, following the market movement, just an injury in the warm-up, a slip by your best defender at the beginning of the departure, or a controversial expulsion, to put everything down.

We are exposed to this, and it can happen to any bettor. However, as we mentioned at the beginning of the previous paragraph, we can also have advantages and see live betting as a good way to operate, being the preference of many players. Betting with the game rolling gives you a more accurate reading of the game, you have the match thermometer, allowing you to enter with greater security, since you are seeing in front of your eyes the direction the match is taking. We can take great betting opportunities and profit from it. In addition, it is possible to correct bets made pre-live, even if before the ball rolled it was a "right" choice, because as we said, a football match is very dynamic and everything happens.

What we can indicate is that a mix of both styles is made, as there is no point in wanting to bet live without having knowledge of the match and the teams, things we do in a pre-match. Thus, you have to be prepared to assess whether the events during the match are on schedule, so you can have a more accurate idea if the values ​​offered by bookmakers at that time are fair or not.

Bet wherever you want through the best online bookmakers!