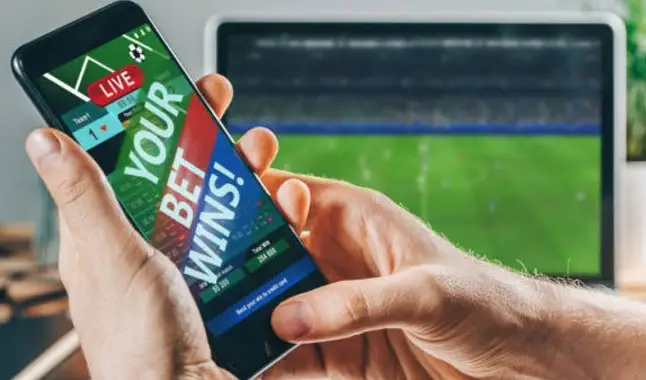 Before placing your first bets, check out some important tips.
Every week there are thousands of people interested in placing their first bets, however, most of them don't even know where to start. So, today we're going to talk about the basics for those who are taking their first steps in this world of odds.
Join our channel on Telegram - Clicking HERE!

The first thing is to choose well the bookmaker in which to place your funds. Today there are many offers on the market, so choosing will not be a problem. So, find out about the credibility of the house, the form of deposit, the facility to make your withdrawals, in addition to the quotes that the site offers, whether they are advantageous or not. Another important thing is to look at the variety of markets so that you are not restricted to a few events or reduced to a low range of bets within a match. For example: you want to specialize in the corner market. There are many good houses for this type of bet, as well as others that offer very little resources for corners. So the tip is: do a lot of research.
Check out all the MATCHES TODAY and follow them live!

By accessing a website based on this industry, there will be endless betting options within a single match. This variety is called markets, that is, if it is in football, there will be a market for results, goals, corners, cards, etc. Before you go out betting on anything, look for articles on the internet where all these types of bets are explained, including their strategies, odds, alerts, etc. Accompanied by them comes the odds, which are the amounts paid to bet on that specific event. So, if you want to bet that in such a game there will be at least X goals, because you know those teams and trust that it will be a busy duel, you will have odds for each line of those goals, that is, values ​​that the bookmaker will pay if the guess is right. Over time you begin to learn if these odds are fair, low, uneven, etc.

Another fact is that you won't get rich overnight, forget about it. Start small, preferably with money that will not be so much needed in your life. The first bets are to learn, get experience, take tests, until you feel more prepared and mature, knowing how things work. It will likely take losses or even crash the bank, as most go through this, so start slowly.

One of the hardest things for a gambler is controlling their mind. As there is money involved, and you often lose it, it is very difficult for us to accept this psychologically, it is normal for us to be upset. But here's the big difference from solid bettors to those who give up: See how you handle it all and seek control and discipline. So when you lose a bet, don't be anxious and want to make it back minutes or hours later. Use that negative fact to learn where the mistake might have been and come back stronger the next day. Step by step, little by little. And don't think that this message is only for when losses occur. When you win and profit, congratulations, but stay focused and don't be fooled that you already know everything about betting.

Another important tip is to gather as much information as possible before placing a bet. The Betting Academy offers thousands of statistics and data from a match, as well as an analysis of the participating teams. Also, see how they arrive on the day of the event, if they will have all the players available, if there are shortages, history, motivation, etc. This is just the basics of placing a bet. Don't put your money in without at least doing some research.

Our article could yield pages and more pages, but we do not want to focus on extremely technical and complex issues in this matter, as it is aimed at those who are just taking their first steps. Study hard, have patience and be humble when dealing with mistakes, and seek to evolve every day, learning new things. Good luck.

Bet wherever you want through the best online bookmakers!