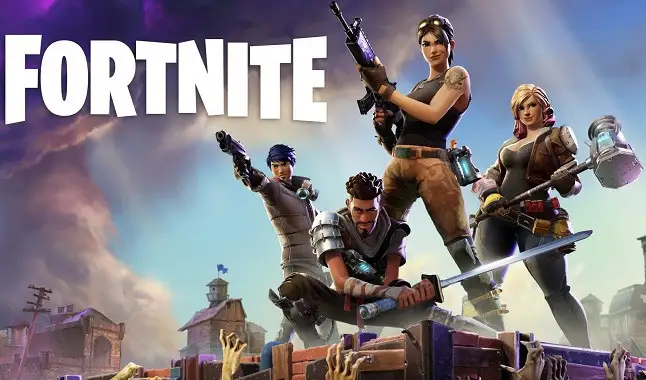 Learn how to download Fortnite on your PC today.
As one of the biggest games in the Battle Royale scene of all time, the Fortnite phenomenon emerged in 2017 and won over audiences of different ages and consoles. Through its constant popularity around the world, the game, produced by Epic Games and People Can Fly, regularly brings new players to its casual and competitive setting to experience the Battle Royale universe. Therefore, The Betting Academy decided to teach you how to download Fortnite on your PC.

Fortnite
is one of the main games in the catalog at
Epic Games Store
, and this makes the game consolidate more and more as the days go by. Among so many things, today the popularity of the game brings great partnerships to the scene, such as the partnership with athletes
Lebron James
and
Neymar Jr
. In addition,
Fortnite
also brings the partnership with singers
Travis Scott
and
Ariana Grande
. Not settling for all that, the game still has partnerships with several pop culture brands, including
Star Wars
and
Marvel
. After all this information, let's step by step the most important in this article.
First, to download Fortnite on your PC you must download Epic Games Launcher, Epic Games' own platform. To download the Launcher you need to go directly to the Epic Games website and click on "Download Epic Games" in the upper right corner. You will have to create your account to use the platform.
Once you have installed "Epic Games Launcher" just open the app and login with your account already created.
Now, on the Epic Games home screen, you need to find the bar to search for the game. After finding the bar, just type in the name of the game, that is, "Fortnite" and click on the result found.
Now, with Fortnite on your screen, look for the yellow button to add to your library. This button will be right on your right corner of the screen and will automatically take you to the library.
Now go to the button labeled "library". Click, and Fortnite will be there. Click on Fortnite, accept the terms that will appear and your game will start downloading.
Once your game downloads, just click on it again and you're ready to face your challenges.
To pay attention
Even if you were able to
download Fortnite
, there is something you should be aware of. Like other games,
Fortnite
will ask for certain
requirements
from your computer. While it may seem like a light game, Fortnite requires your computer to be somewhat functional for gaming. Check below the list of minimum requirements to be able to run
Fortnite
on your
PC
.
Minimum requirements
Graphics Card: Intel HD 4000; Intel Iris Pro 5200 or equivalent AMD GPU on Mac
Processor: Core i3-3225 3.3 GHz
RAM memory: 4 GB RAM
Operating system: Windows 7/8/10 64-bit + macOS version 10.14.6
Mac computers must support the Metal API.
Recommended requirements
Graphics card: Nvidia GTX 960, AMD R9 280 or equivalent DX11 GPU
Video memory: 2 GB VRAM
Processor: Core i5-7300U 3.5GHz
RAM memory: 8 GB RAM
Operating system: Windows 10 64-bit
Requirements in Epic Mode
Graphics Card: Nvidia GTX 1080, AMD Radeon RX 5700 XT or equivalent
Video memory: 4 GB VRAM or more
Processor: Intel Core i7-8700, AMD Ryzen 7 3700x or equivalent
RAM memory: 16 GB RAM or higher
Storage: SSD M.2 NVMe
Operating system: Windows 10 64-bit
Bet from wherever you are in eSports through the best online bookmakers!