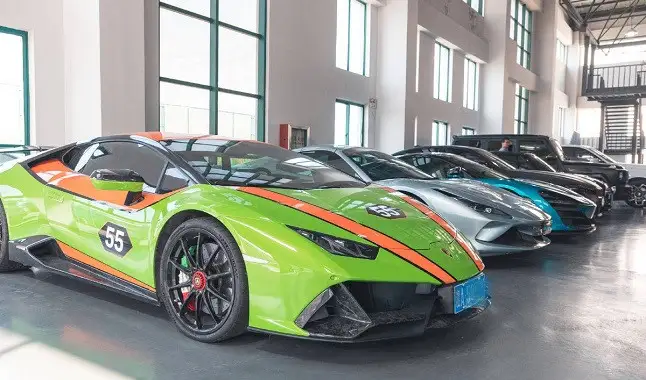 Chinese police make biggest apprehension in history, with help from the game company Tencent.
With the help of Tencent, a gigantic eSports company, the largest hack distributor on the planet was dismantled after the police in Kunshan, China, discovered the illegal scheme and arrested those responsible. 17 platforms were closed, which illegally marketed and distributed programs, 10 people were arrested, and around $ 45 million in assets were retained.

Among the criminals' luxury goods, they found Ferrari, Rolls-Royce and Lamborghini. Mansions, jewelry and other items of millionaire value were also discovered in the investigation. The money won by the gang came mainly from programs that were charged illegally. Each program had a monthly cost of $ 200.
This is not the first time that Tencent has assisted in an investigation, as in recent years smaller schemes have been apprehended. In 2018, authorities arrested more than 30 suspects of being illegally involved in programs for PUBG, developing and distributing on a large scale. In this apprehension, the company was present from beginning to end, actively participating in the dismantling of the gang.
Tencent is the largest game and eSports organization in the world, and largely responsible for controlling several electronic game developers, such as:
Riot Games
(League of Legends and Valorant),
Garena
(Free Fire),
Krafton
(PUBG),
Supercell
( Clash of Clans and Clash Royale),
Epic Games
(Fortnite), Ubisoft (Rainbow Six Siege) and
Activision Blizzard
(Call of Duty and Overwatch).
"The reason for being the biggest apprehension in the world comes down to three key factors. Firstly, because there are huge sums of money involved. Secondly, there are a lot of games involved. Games from places other than China are involved too. The final factor is simply due to the huge volume of users." - Kunshan police said at a news conference.
Bet wherever you are in eSports through the best online bookmakers!
Everything about the growth of eSports bets.