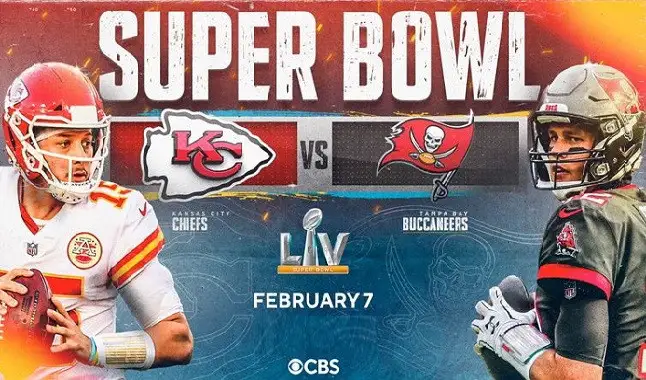 If the projection is confirmed, it will be the event with the highest stake in US history.
Next Sunday (07), there will be a confrontation between Tampa Bay Buccaneers vs Kansas City Chiefs, in the great decision of American football. The game is surrounded by expectations, and in the betting world it is no different. The Super Bowl LV is projected to move $ 500 million legally across the US. The duel between Patrick Mahomes and Tom Brady further heated the final, motivating thousands of people to follow and place their bets.
There are 20 states, in addition to Washington D.C., that allow you to bet legally in the USA. The population of the aforementioned states totals 120 million people, much larger than the 70 million of the 14 states that allowed betting on last year's Super Bowl. With that, the jump in the total bet amount will be 300 million dollars in 2020 to the 500 million dollars that are projected for 2021. These numbers only include bets in a legal way, as the American Gaming Association calculated that US $ were bet 6.8 billion both legally and illegally in last season's Super Bowl.
These bets will be permitted in the states: New Jersey, Colorado, Pennsylvania, Delaware, Illinois, Indiana, Iowa, Michigan, Montana, Nevada, Arkansas, New Hampshire, Oregon, New Mexico, Rhode Island, Tennessee, Virginia, Washington DC, Mississippi, West Virginia and New York. PlayUSA projects that Nevada alone should have $ 125 million in bets, leading all states.
PlayUSA analyst Eric Ramsey said a few words about this year's projections: "This year we will have 50 million more people than last year betting legally. The betting market in the USA has changed a lot from last year to this year, with enormous growth potential, bringing new customers".