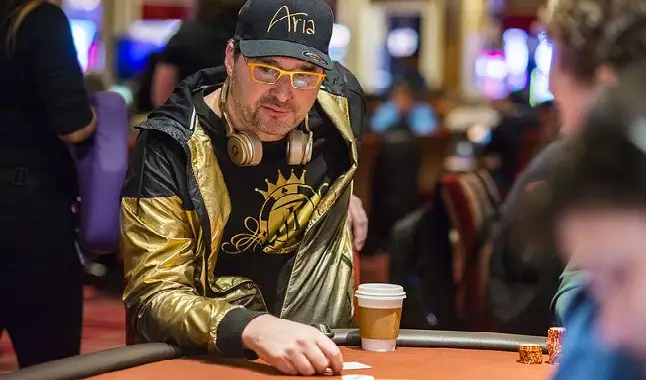 Today's poker star is American pro Phil Hellmuth (The Poker Brat).
Born on July 16, 1964, Phillip Jerome Hellmuth Jr. has become one of the most successful poker players in the world. The American, known as The Poker Brat, has earned more than $ 24 million in his entire career as a sports professional since 1988.
Hellmuth was born in Madison, Wisconsin, and attended Madison West High School. However, his adolescence was far from easy. Phil had many problems with grades and lack of friendship during this period. The American himself claimed that, at the time, he was the "ugly duckling" of his family. After this period, Phil joined the University of Wisconsin-Madison, where he stayed for three years and then gave up to become a poker pro.
In 1988, Phil participated in that year's World Series of Poker and ended up eliminated in the thirteenth place in the $ 1,500 Seven Card Stud Split. However, the player did not give up his career and in 1989 he participated again in the World Series of Poker, and managed to be the big champion of the Main Event edition, earning the sum of US $ 755 thousand. After that, in 1992 the pro returned to the World Series of Poker tables and added up to the sum of $ 168,000. But like the feat done in 89, The Poker Brat would only perform again in 2012.
In an interview, asked about his earnings and other players, Phil said: "Considering that I have won more than $ 12 million, it is incredible that I have never had a seven-digit prize in my career. In fact, until this World Series, my biggest prize had been the Main Event 1989. I think this is the real proof of my consistency over the years. There are players in the Top 10 with the most money earned in the career whose numbers come mainly from one or two tournaments, but I am on that list even without many millionaire prizes. " However, in 2012 the player managed to reach seven digits.
In the year considered to be the "end of time", Phil attended the World Series of Poker 2012 and won his thirteenth WSOPE competition bracelet, earning over $ 1 million for his account. Today, Hellmuth's profits exceed the $ 24 million margin and 15 accumulated bracelets.
He now plays at the biggest online poker house in the world, PokerStars!