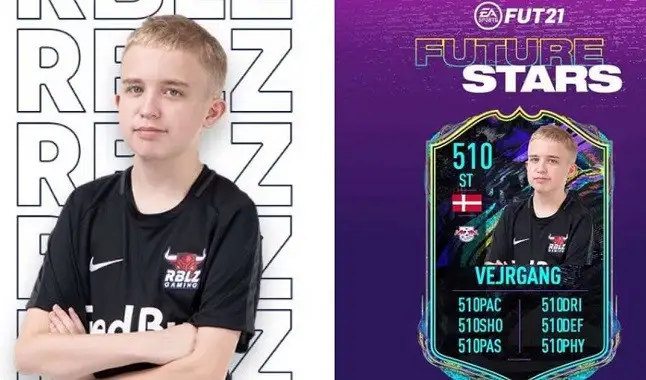 At 15 years old, Dane remains undefeated for 510 games in the Weekend Legue; stay in.
The player from RB Leipzig recently achieved a great feat within the FIFA 21 Weekend League. The Danish professional has been undefeated for 510 games, aged just 15. Pro-player Anders Vejrgang remains one of the big names in EA Sports' competitive football scene.
Previously, Vejrgang had held a world record of 300 undefeated games, which in the end, he himself broke. The number of 510 wins in a row is unimaginable for any professional in electronic sports or conventional sports. Anders continues to use the PlayStation 4 to compete, and was one of 103 professionals from around the world who managed to score 30 victories within the Weekend League this past weekend.
The Dane ended his campaign with 2,404 skill points, making him 47th in the Sony ranking in the Weekend League. It is worth mentioning that the number 1 is the Norwegian Magnus "Hyper", who ended his campaign with 30 wins and 2,483 points. Anders, left behind the Englishman Shaun" Shellzz ", who currently plays for Manchester City, within FIFA 21. The English was the player who kept the world record for consecutive wins in the Weekend League. "Shellzz" had 298 games undefeated in FIFA 18, but ended up losing for the first time.
However, Anders still cannot participate in the FIFA 21 Global Series. The official FIFA 21 circuit, which is organized by EA Sports, requires participants to be at least 16 years old. The Weekend League is one of the leagues that encompasses 30 games that are held on weekends, within the Ultimate Team. Meanwhile, in FIFA 21, players who earn 27 or more wins in the Weekend League guarantee their credentials to compete in the FIFA 21 Global Series.