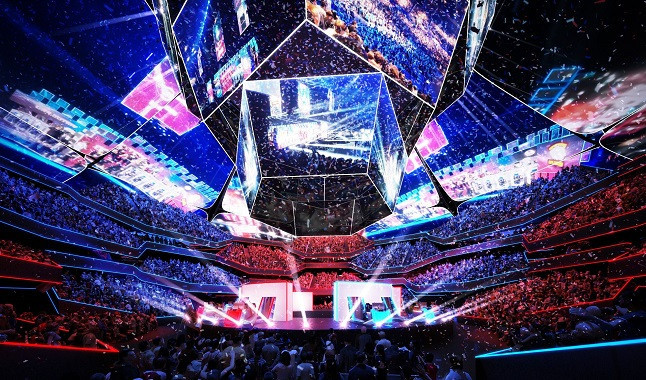 The city wants to become a reference capital of eSports and will build an impressive arena.
In order to become a reference city in the most prestigious eSports competitions, Shanghai will start the construction of a super arena, with capacity for 6,000 people, spread over an area of ​​500 thousand square meters. The total value of the project, which includes an attached hotel, will cost around $ 300.000.
The site will be called Shangai International New Cultural and Creative E-sports Center, and will include, in addition to the Arena, a hotel with a video game theme, a skydiving center and a breakdance area. All of these areas will be built by the Chinese company SuperGen Group, and will be located in the Minhang district.
Check out today's matches at the Betting Academy!
This project is scheduled to open in 2024, and it is believed that it will host around 300 events during the year. In addition to being a place to compete, the arena will have a space to house eSports teams, as well as companies involved in the process. Finally, the space will be the new HG for EDG.
The city already hosts some of the most important eSports tournaments, as was the case in the 2020 League Of Legends World Championship final, but its plans are more ambitious. The country is the world's largest eSports market, a sector of the economy that is estimated to have turned over $ 1.1 billion in China in the past year. A survey carried out in 2019, with 200 sports executives participating, confirmed that the eSports industry is already impacting traditional sports.
Although 2020 has not been a good year for business, the eSports industry has not experienced major losses compared to others. One of the reasons for the drop in revenue was the various events canceled or postponed throughout the year, mainly the game Dota 2. But the future projections are encouraging and the industry has some games in particular for the revenue to expand. Dota 2 itself has tournaments with highly millionaire prizes. The International event, which brings together the best teams in the world, offered prizes of up to US $ 34 million.