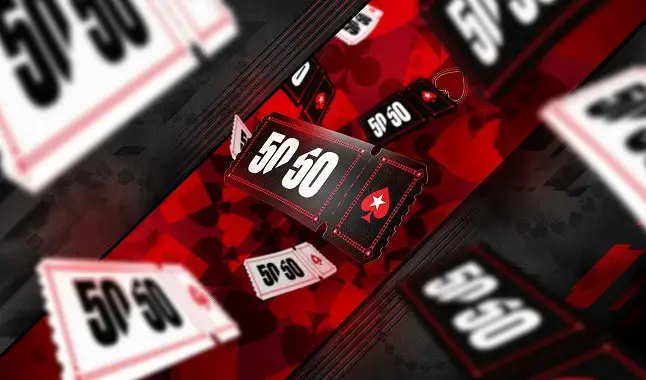 The new PokerStars event, 50/50, will distribute over $ 6 million next Sunday.
The last day of January will be a special day at the largest virtual poker house in the world, PokerStars. The house will hold another new series, which will be called 50/50 and will distribute more than $ 6 million.
As the name implies, the new series of events will feature 50 tournaments on the official PokerStars schedule, and will be guaranteed over $ 6 million in prize money throughout the year. The start of the competitions will be this Sunday, the 31st, and will continue until the 8th of February. In addition, PokerStars has revealed that all buy-ins will cost $ 50, and live up to the 50/50 name. In this way, the events will feature traditional modes such as: NL Hold'em, Pot-Limit Omaha, NL Omaha Hi-Lo, HORSE and 8-Game.
However, with the entry of $ 50, the first day of tournaments will feature the Sunday Million, at 3pm, and will distribute the $ 1 million prize pool. The other Sunday, which will be the penultimate day of disputes, will feature a 50/50 Main Event, which will be held at 3pm.
It is worth mentioning that, in the same way as previous PokerStars series, such as the Blowout Series, KnockOut and several others, the 50/50 series of events is already reserving several satellites so that players can guarantee their seats in the series. To participate in the 50/50 series of events, simply access the PokerStars website and locate the "50/50 Series" tab and proceed to the "MTT Sats" category, then just enter, compete and guarantee your seat for the 50/50 series, and be awarded a slice of the guaranteed $ 6 million.
Play now at the biggest online poker house in the world, PokerStars!