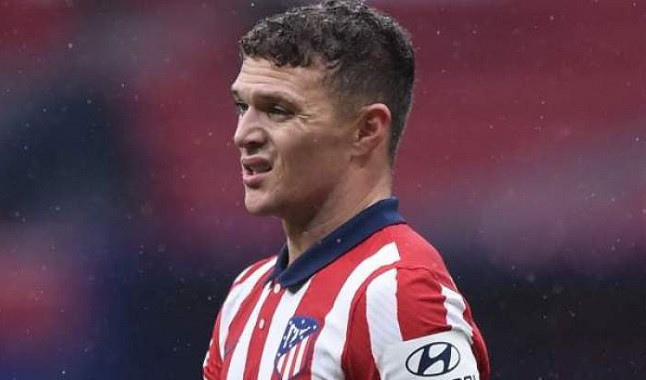 England right-back Kieran Trippier has been punished for violating his country's betting rules.
Players being suspended is something natural in football and that's part of the game, but England's Kieran Trippier has gone further, suffering a punishment which is strange, to say the least. The right-back of Atletico Madrid and of the England national team was punished with 10 weeks away from the pitch, in addition to a salty fine, approximately 80 thousand euros.

The motive?
Trippier bet
, indirectly,
on his own transfer
in 2018 from his former club Tottenham to Atletico Madrid. This type of involvement is extremely prohibited in his country, and the player was eventually suspended for violating the stipulated rules.
The player was framed for
not complying with the rules
of: "
not participating in bets, being directly or indirectly, and not being able to instruct or allow a person to bet on a certain result related to the sport, including transfer of players; not to provide another individual with football information, through his privileged position, to facilitate a bet
"
.
Check out all TODAY'S GAMES and follow them live!
This
investigation
is not recent, because this information had already been circulating since May. At the time the player said he was innocent, considering that he had done nothing wrong: "
I am a professional player, and I have not had any involvement with football-related betting, I also did not receive any financial advantage because of betting. I have answered the Federation's call for this investigation and will continue to do so until it is all resolved
" - Trippier said.
The English Football Association (FA), responsible for punishing the player, said in a statement: "
Kieran Trippier's punishment begins on Wednesday following a formal request from FIFA. The athlete is suspended from all activities related to football
". The player can still appeal, but can stay out of 14 matches if he cannot reverse the decision.