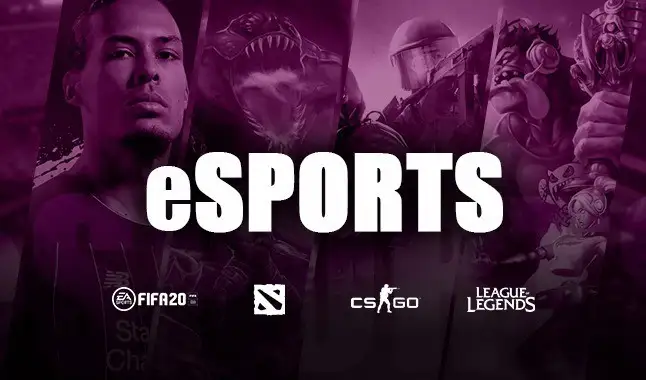 Find everything you're looking for to bet on eSports this Wednesday!
Follow this card with the best eSports betting tips for this Wednesday, January 6th.
Today, we have selected several clashes in the competitive landscape of DOTA 2, Counter-Strike: Global Offensive and Rainbow Six Siege.
Starting with the Dota Pro Circuit 2021 Southeast Asia - Closed Qualifier from DOTA 2, we will have the duel between the Cignal Ultra x Smart Omega teams.
As for CS: GO, at Funspark Rivals Pre-Season, we will have the match between Bren x Invictus Gaming.
Closing the lists, on Rainbow Six Siege, for the Korean Open 2020 - Winter: Regular Season, we will have the confrontations between FriendlyFire Clan x Lunatic Hai and SGA eSports x OHHAMMA.
(these articles are announced first hand on
Telegram - HERE
)!
Another day with a varied card in several games
. Check today's matches, on the Online Betting Academy!
DOTA 2 | Dota Pro Circuit 2021: Southeast Asia (Closed Qualifier)
- Cignal Ultra vs Smart Omega:
Team Cignal Ultra hasn't won a single match for 5 matches in a row, having been defeated by the following teams: Yangon Galacticos (2x0), Galaxy Racer (2x0), Execration (2x0), Army Genius (2x1) and Vice eSports (1x0). Meanwhile, the Smart Omega squad, which had two consecutive victories in their belt against Quasi (2x1) and Cignal Ultra (2x1) clubs, ended up losing to Escape by 2x1. Nevertheless

, we believe that the greatest probability of victory lies with the Smart Omega team
.
CS:GO | Funspark Rivals Pre-Season
- Bren vs Invictus Gaming:
The Bren squad had a recent loss against ZIGMA team by 2x1, after having managed to win a 19x15 victory over Paper Rex.
On the other hand, Invictus Gaming, which had lost to Lynn Vision by 16x9, managed to turn the corner and score two consecutive victories over TSG and TYLOO, both by 2x1.
For this confrontation under analysis, we believe that a third map of disputes will not be necessary
.
Rainbow Six Siege | Korean Open 2020 - Winter: Regular Season
- FriendlyFire Clan vs Lunatic Hai:
Occupying the last position in the leaderboard, the FriendlyFire Clan team has already accumulated five consecutive defeats in the competition.
Meanwhile, the Lunatic Hai squad doesn't have good qualities for this confrontation either.
Lunatic Hai had only one victory in their five matches played already, beating Faust by 7x4.
Despite all this, our analysis leads us to believe that the Lunatic Hail team is more likely to win
.
Rainbow Six Siege | Korean Open 2020 - Winter: Regular Season
- SGA eSports vs OHHAMMA:
The SGA eSports team, which had scored two straight wins over Faust (7x1) and FriendlyFire Clan (7x3), ended up losing two straight matches against Cloud9 (7x3) and Talon (7x3).
The OHHAMMA team, which had three consecutive victories over Faust (7x1), FriendlyFire Clan (8x6) and Cloud9 (7x3), ended up losing to Talon by 8x7.
However, for this match under review we believe in the highest probability of victory for the OHHAMMA team
.
Warning!
The odds posted here will be based on the Betfair, Bet365 and 1Xbet market.
We suggest you open an account in the houses listed in the Academy, which are the ones that operate in your country, for a better commitment in this market, due to the variety of types of bets, better quotes and higher limits.
Opening accounts through the Academy gives you more advantages:
«
Gain Academy Points
».
Help the maintenance of this column: share the knowledge about its existence and spread this work
.