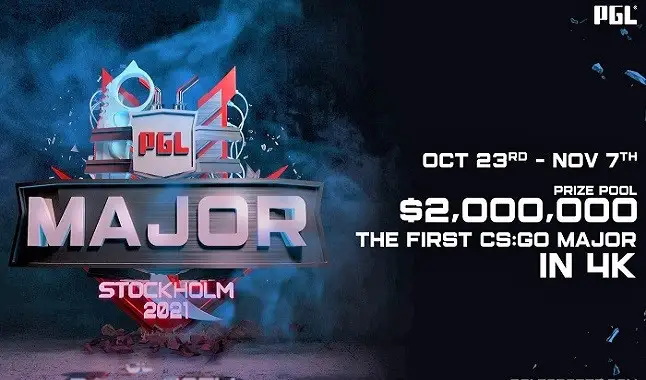 With $ 2 million in prizes, the 2021 Major will be in Stockholm, Sweden; check here the details.
After Brazil has left the majors' map, the 2021 Major will be in Stockholm, Sweden. Previously, the 2020 edition, which did not happen, would be held in Rio de Janeiro, Brazil. However, Valve changed plans for the future of Counter-Strike: Global Offensive major.
The 2021 Major will feature a $ 2 million prize pool, and is scheduled to take place between October and November. Therefore, the 16th Major in the history of Counter-Strike: Global Offensive, will have the biggest prize in the sport.
Be sure to check out today's matches at the Betting Academy!
Furthermore, it was informed that the games will be open to the public on November 4 and 7, inside the Ericsson Globe Arena. Since 2019, with the StarLadder Berlin Major, Valve has not held any other major for CS: GO, having canceled three events since then. But now, the 2021 major already has a first and last name, being called PGL Major Stockholm.
Thus, we learned that the Romanian company from PGL will be in charge of organizing the CS: GO major. In 2017, the company PGL had already organized a World Cup of CS: GO, the PGL Kraków Major. However, even before that, the company had already operated at DreamHack Open Cluj-Napoca in 2015.
The experience of the company PGL is notorious when it comes to organizing CS: GO events, staying for the third time with the responsibility of running a World Cup, however, now in Sweden. The Romanian company will have the mission to group 24 teams that will have to qualify by the Regional Major Ranking (RMR) in order to participate in the PGL Major Stockholm.