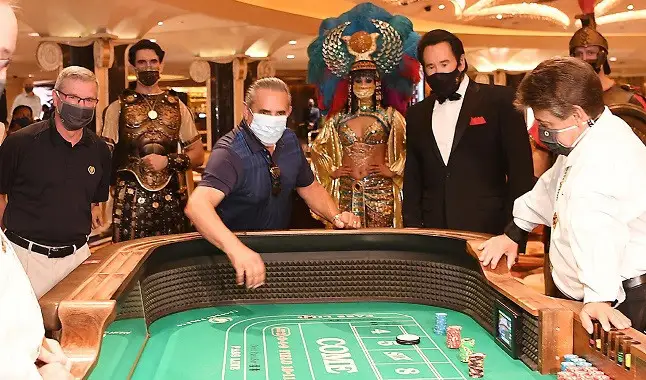 From Wednesday (16), London casinos will close their doors again.
Due to the increase in cases of Covid-19, some regions of England will be under restrictions from Wednesday, December 16. According to the UK's health secretary, Matt Hancock, Greater London, parts of Hertfordshire and Essex will undergo more stringent controls after being classified as level 3 of the country's restrictions protocol.
This means that London casinos, in addition to several other entertainment venues, will have to close their doors again from the stipulated date. Places that received fans to watch their favorite team or sport, will be prevented from opening to the public. In addition, restaurants and bars will only operate in delivery mode.
The reopening of casinos was short-lived. Earlier this month, they had been released for operation, but again they will be forced to suspend their activities.
Simon Thomas, CEO of Hippodrome, after the casinos reopened on December 2, said he was delighted with the hygiene protocols that were being taken to ensure the safety of customers and employees.
With that, the casino industry will have to face some more barriers in its economic recovery.
In football the same thing happened. As planned, London would gradually begin to free public for some stadiums. This was what happened in Arsenal's game against Rapid Vienna, for the Europe League, on December 3, when 2,000 people were released to follow the match live, after 9 months of games with closed gates. With the new measures, the stadiums will again be prevented from receiving fans.
Residents living in regions classified as level 3 are prevented from meeting other people, who are not their family. These measures will be valid in the Greater London regions, as well as Braintree, Chelmsford, Harlow, Hertfordshire, Essex and Watford Broxbourne.