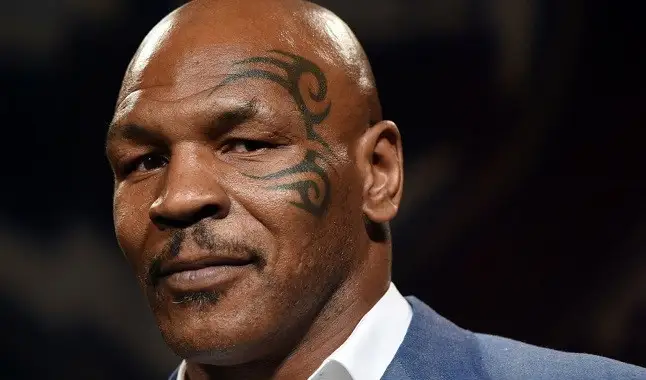 Mike Tyson lost $ 400 million earned as a boxer, but recovered his fortune.
Mike Tyson is considered one of the greatest boxers of all time. But in addition to titles and fame, his career is full of controversy. That's how he went bankrupt, losing the $ 400 million he earned from boxing. Today, Tyson is gradually regaining his millions and financial stability with a… marijuana company.
The legendary boxer is a businessman and has a company linked to products related to marijuana consumption. In some American states, recreational consumption is legal, as in the case of California. Through brands like "Tyson Holistic" and "Rancho Tyson", Mike makes a fortune per month, something close to $ 1 million.
Bankruptcy
Mike Tyson has collected problems with justice throughout his life. In the early 1990s, he was convicted of rape, serving three years in prison. In the same decade, after a traffic fight, he was arrested for a few more months. In Brazil, Tyson has also been the subject of confusion. He attacked a cameraman and destroyed his equipment, after the professional was filming it in a nightclub in São Paulo.
In addition to these cases, Mike Tyson had serious problems with the use of drugs, cocaine more precisely, which helped him to lose much of his money.
But the boxer points out that his former manager, Don King, is the real culprit in his bankruptcy. According to him, his agent mismanaged his money, in addition to diverting part of his fortune, especially when he was in prison for years.
Among other extravagances, Mike Tyson had Siberian tigers, cars and luxury homes, in addition to spending his money in a way that called attention. He spent approximately $ 2 million in a gold-plated bathtub. He gifted friends with cars and motorcycles with a stipulated value of approximately $ 4.5 million. Those were just a few of the items the boxer spent his fortune on.
At 37, Tyson filed for bankruptcy.
Fortune earned
Mike Tyson was the youngest boxing heavyweight world champion, only 20 years old, in 1985. He kept winning until the early years of the 90s, when he even received $ 4.9 million, $ 10 million fees and an incredible $ 20 million. At that time, Mike was one of the highest paid sportsmen in the world.
But the confusion started to arise, and it was at that moment that Tyson saw his fortune come to a halt after being sentenced to prison. After the jail, Mike Tyson returned to the rings and, consequently, to earn millions. Among these fights is the unforgettable fight against Evander Holyfield.
Today, in addition to his income from products related to weed, the boxer still has lectures, as well as participation in films and on Broadway. And your fortune will increase! After 15 years, Mike Tyson is returning to the rings for a fight against Roy Jones Jr.