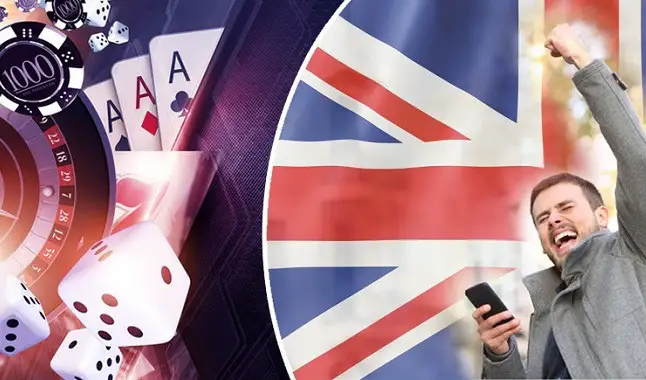 Revision of some laws by the government has the support of the gaming industry.
The Department of Digital, Culture, Media and Sport (DCMS), launched a presentation with analyzes on games of chance and the paths that can be taken from now on. This is a UK government body responsible for revising the current gaming industry laws more thoroughly.
The main initiative is to make the game safer, even if it causes some bans for operators, responsible bodies and the general gaming industry.
The Gambling Commission, which regulates and supervises gaming laws in the UK, will also undergo an analysis to measure the extent to which its powers will be validated and accepted. Even though this can be seen with contrary eyes by the institution, the agencies are looking to maintain unity in the matter.
Check all the MATCHES TODAY and follow them live!
Neil McArthur, CEO of the Gambling Commission, said a few words on the matter: "Our job is to make gambling safer and the Review creates an opportunity to build on the progress we have made to protect players and the public – such as strengthened age and identity verification, strict new guidance for so-called VIP schemes and banning gambling with credit cards."
McArthur also reinforced the plan to be in league with the government: "As the statutory adviser to the Secretary of State we look forward to contributing our advice to help with the government's Review and we will continue our close working relationship with DCMS as the Review proceeds. We've made it clear to gambling operators that we will continue to work at pace to take action to protect consumers while the Review of the Gambling Act is underway."
William Hill CEO Ulrik Bengtsson
also said: " Our industry is more committed than ever to keeping gambling as safe as possible and we have been getting on with raising standards (...)"
"We look forward to engaging with the Government throughout the review to ensure that any new regulations work alongside progress made by our industry and provide clarity and certainty for customers, operators and all those who work in the sector." added Bengtsson.
Other CEOs of the gaming industry spoke up, like Michael Dugher, chief executive of the Betting and Gaming Council, saying: "We welcome this launch of analysis by the government and that it can drive the changes introduced by the industry in the past, leaving the game safer ".
"The government has to show guarantees that these changes will not lead people to the unregulated black market, where there is no protection for these players. There are millions of people who enjoy casinos, lotteries, online games, and it would be important for everyone to give their opinion on the matter, as well as workers who are employed in the industry. " - finished Dugher.