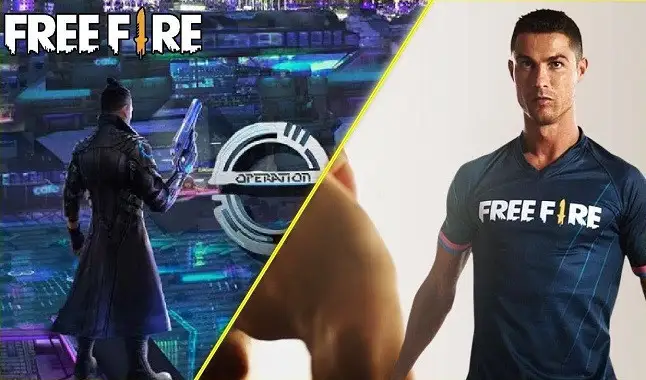 Having a Cristiaco Ronaldo character and the duration of 14 days, chech everything about the new Free Fire event.
In another partnership involving Cristiano Ronaldo, check out the news of the Free Fire event that will be available for another two weeks. This event is part of Operation Chrono, and brings with it the new skin AUG Cosmic Agents as the main highlight, having a roulette that encompasses various appearances for weapons, which can be temporary or even permanent. If the player does not guarantee skins, he can still get discount coupons, grenade skins and other cosmetics through the spins.
Every three rounds it is possible to guarantee a rare item from the list, being able to perform each spin for 50 diamonds or even weapon royale tickets. In addition, it is possible to get 10 spins in one go, winning an extra round for 550 diamonds or ten weapon royale tickets.
Normally, the Free Fire Weapon Royale is renewed every two weeks with at least one new legendary and rare skin. This way, it will follow in the same way as the other events, with the same mold and with turns of predefined values ​​when using diamonds.
Growth of Free Fire in the world
Every year Free Fire breaks more barriers and reaches great achievements, as is the recent case involving one of the best football players in the world. In addition to being the new character of Free Fire, Cristiano Ronaldo is also an ambassador for the game.
The game already had one of the biggest Dj's in the world, the Brazilian Alok and KSHMR. Alok has a character within the game, and has even made music about Free Fire.
Cristiano Ronaldo's character on Free Fire will have as his main skill the "Time Tuner", which creates a protection for the character himself and for his teammates, so that none of them is hit by enemy shots. In addition, inside the shield, Chrono receives movement speed, resembling the character of DJ Alok.