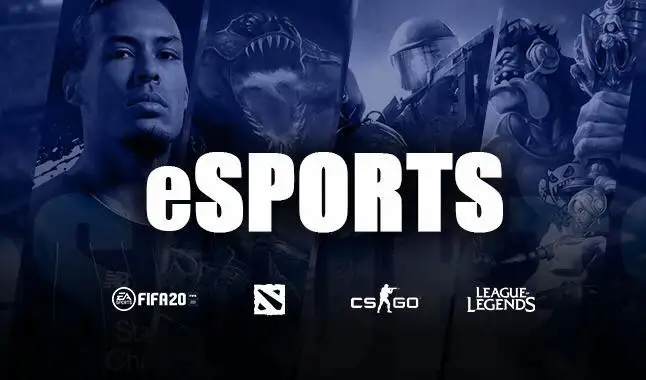 Find everything you are looking for to bet on eSports this Tuesday!
Follow this card with the best eSports betting tips for this Tuesday, December 8th. To this day, unfortunately we didn't have many games within the eSports competitions. However, we managed to highlight two clashes in Counter-Strike: Global Offensive for you. These duels will take place in the final stages of the BLAST Premier Fall 2020 championship. We will leave you with the clashes between the following teams: Team Vitality x mousesports and Astralis x Natus Vincere. (these articles are announced first hand on Telegram - HERE)! Another day with a varied card in several games.


CS:GO | BLAST Premier Fall 2020 (Finals)
- Team Vitality vs mousesports:
After having managed to maintain five consecutive victories within the BLAST Premier Fall 2020, the
mousesports
team ended up losing to Astralis by the score of 3x1. Before that, the mousesports team had beaten the following teams: GODSENT (2x0), Heroic (2x1), Cloud9 (2x0), Team Liquid (2x0) and GODSENT (2x1). Meanwhile, the French of
Team Vitality
have accumulated four victories in a row over the clubs MAD Lions (2x0), Heroic (2x1), Complexity Gaming (2x0) and Natus Vincere (3x2). For this game under analysis, we hope to see a close match between the teams as they are in the final stretch of the competition. Therefore, there is a great possibility that there will be a third dispute map.
CS:GO | BLAST Premier Fall 2020 (Finals)
- Natus Vincere vs Astralis:
After losing to GODSENT by 2x1, the Astralis team managed to react and beat the teams Team Liquid (2x0), G2 Esports (2x0), Gambit Esports (2x0), FURIA (2x0) and mousesports (3x1), maintaining enormous respect for this final BLAST stage. Meanwhile, the squad of Natus Vincere, who had three victories in a row, over the teams: Team Spirit (2x0), Astralis (2x0) and G2 Esports (2x1), ended up taking losing in a fierce confrontation against Team Vitality which ended with a 3x2 score. For this match in analysis, we believe that there is a high probability of having a third dispute map in this game, both because it is the final stages of the competition and because Natus Vincere needs to react.

Warning!
The odds posted here will be based on the Betfair, Bet365 and 1Xbet market. And there is the suggestion to open an account in the houses listed in the Academy, which are the ones that operate in your country, for a better commitment in this market, due to the variety of types of bets, better quotes and higher limits. Opening accounts through the Academy gives you more advantages: «Gain Academy Points».
Help this column to be maintained and share the knowledge about its existence and spread this work.