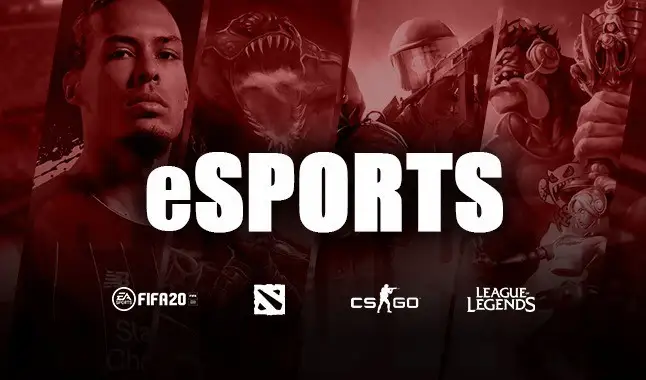 Find everything you're looking for to bet on eSports this Sunday!
Follow this card with the best eSports betting tips for this Sunday, December 6th. To this day, we separated a card filled with eSports clashes, two in DOTA 2, one in League of Legends, and finally, one in Counter-Strike: Global Offensive. Starting with the OGA Dota PIT Season 4: China competition, we will have confrontations between the clubs EHOME x Royal Never Give Up and Team MagMa x Vici Gaming. In League of Legends, the Domino x Nordavind teams meet at Telialigaen 2020. Finally, within CS: GO, we will have the duel between S2V Esports x S-Gaming, for the META '20 Open. (these articles are announced first hand on Telegram - HERE)! Another day with a varied card in several games.


DOTA 2 | OGA Dota PIT Season 4: China
- EHOME vs Royal Never Give Up:
After suffering four consecutive casualties against Vici Gaming (2x0), EHOME (2x1), Sparking Arrow Gaming (2x1) and Elephant.4AM (2x0),
Royal Never Give Up
finally managed to win a dispute, obliterating Team MagMa by 2x0. Meanwhile, the cast of
EHOME
comes to this match with two casualties on the resume, against Team Aster (2x0) and Elephant.4AM (2x1). For this confrontation under analysis, we believe that a third map will be necessary.
DOTA 2 | OGA Dota PIT Season 4: China
- Team MagMa vs Vici Gaming:
For two games now that Team MagMa remains in the low in their confrontations. The team, which beat Team Sirius 2-0, ended up drawing 1-1 with Sparking Arrow Gaming and losing 2-0 to Royal Never Give Up. Meanwhile, Vici Gaming has been suffering for four games in a row in their duels. The squad, which had beaten Invictus Gaming by 2x0, ended up losing against: PSG.LGD (2x1), Invictus Gaming (2x1), EHOME (2x1) and PSG.LGD (2x0). For this confrontation under analysis, both teams are not with a good reputation, and because of this, we believe that there will be less than 11 towers destroyed during the first game map.


League of Legends | Telialigaen 2020
- Domino vs Nordavind:
For three games in a row that the
Nordavind
team remains undefeated in the Telialigaen 2020 championship. The squad, which managed to beat the teams Celestial Gaming (2x0), Last Minute (2x0) and Viking (3x1), is preparing for this new stage of the tournament. Meanwhile,
Domino
brings two victories in a row on its curriculum, over the Wizard (2x0) and Riddle Esports (3x2) teams. For this game under review, we believe that Nordavind will dominate the first game map.
CS:GO | META '20 Open
- S2V Esports vs S-Gaming:
After managing to beat Ecorp by the score of 1-0, the S2V Esports team ended up losing their match against Movistar Riders by 1-0. In the meantime, the S-Gaming squad comes forward for this duel with a successful game against DUSTY.gg 2x0, after having lost two consecutive games. For this match in analysis, we believe in the greater probability of victory for the S2V Esports team.

Warning!
The odds posted here will be based on the Betfair, Bet365 and 1Xbet market. And there is the suggestion to open an account in the houses listed in the Academy, which are the ones that operate in your country, for a better commitment in this market, due to the variety of types of bets, better quotes and higher limits. Opening accounts through the Academy gives you more advantages: «Win Academy Points».
Help this column to be maintained and share the knowledge about its existence and spread this work.