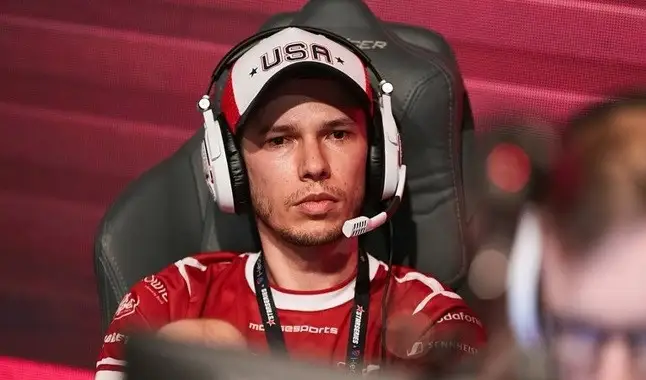 The coach "Imbt" left forZe; check the details.
After eight months on the reins of the organization, coach "lmbt" left forZe this past Thursday. Sergey "lmbt" Bezhanov took over as coach of the Russian team in April, and developed the work alongside the analyst "liTTle".
The luggage of the former 33-year-old player, "lmbt", ​​is stuffed with relevant teams in the competitive scenario of CS: GO. In 2013, "lmbt" assumed the role of Manager of Virtus.pro, and this served for the former player to gain more and more notoriety in his superior roles. After going through other teams, in 2015 "lmbt" assumed the role of coach of the HellRaisers team. However, in 2016, the former player joined mousesports, and assumed the role of coach in early 2019. Passing through other organizations, the invitation to be a technical assistant for fore came in April 2020, but in July "lmbt" took over the reins as the team's official coach.
"I joined the team at a hard times and it was interesting experiement with 2 coaches" - declared "lmbt", ​​who also added: "We tried different approaches but seems like it didnt work out in the end. I wish best to a very friendly org to me and fast recovery with coming back to top20."
Check out today's matches at the Betting Academy!
Until he finds a new team to take over, "lmbt" will be fulfilling his role as mentor of the FPL, analyzing the transmission of CIS Maincast by the company. ForZe is in a delicate area.
The team's latest mathes increase uncertainty about the quality of the organization. In addition to testing coaches Volodymyr "Woro2k" Veletniuk's and Igor "Forester" Bezotecheskiy, within the European Development Championship Season 1, there is a strong rumor that some cast members may be in contact with other organizations, with the intention of leaving the forZe . However, this information has not been confirmed, but all these twists and turns can affect the performance of the team, which is already confirmed in the following tournaments: Nine to Five # 7, Vulkan Fight Series, DreamHack Open December 2020, ESEA Season 36: Premier Division - Europe, and Funspark ULTI 2020.