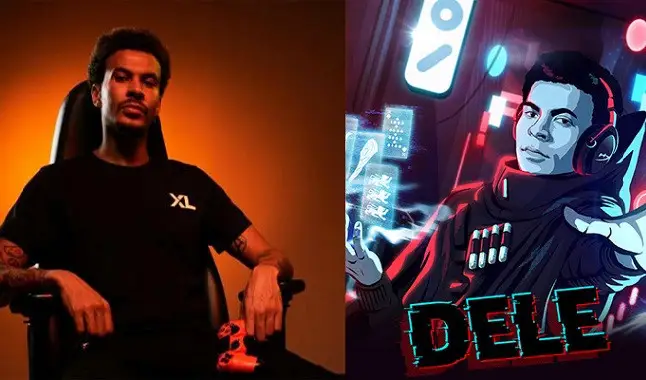 Dele Alli, Tottenham player, enters esports world.
Dele Alli, a Tottenham player, enters the world of eSports and will be the first global ambassador for Excel Esports, a British brand that is a leader in electronic sports and which has partnered with the player. The contract between the two parties addresses the importance of high performance, a passion for games and the goal of bringing sports and electronic games even closer together. Values ​​are shared between the company and Alli.
Dele Alli, like many other athletes, is a lover of electronic games and his passion is known to his fans. The player usually plays Fortnite when he is not in football and his fans usually accompany him. What further proves this fact, are the goals scored by Alli and celebrated with dances well known to the characters of Fortnite. The player is an ambassador for HyperX, EXCEL's official partner.
As mentioned above, many fans follow Dele Alli through Fortnite, with the player having more than 130,000 followers on the Twitch platform, where he records gameplays. In addition, the Tottenham player participates in charity championships, collecting donations for institutions and projects to fight the coronavirus.
Check out ALL MATCHES TODAY and follow them live!
One of Alli's initial contributions to the team will be to show what it is like to be an elite athlete, aiming to further develop psychological skills, trying to pass on his experiences of how to deal with pressures, overcoming challenges, aiming at better performance and recovering from problems that arise during competitions.
In addition, the player will have access to several things, having the opportunity to get to know and better understand how eSports brands work and how they operate. You can still raise your knowledge even more in the world of electronic sports, about the competitive of games on various platforms and on the PC.
Dele Alli
The player commented on his decision to enter the world of eSports, saying that everyone who knows him knows that besides football, his passion is the video game. "Everyone who knows me knows that my greatest passion outside of football is the video game and, after becoming more and more involved with the industry in recent years, it seemed that joining forces with an eSports team was a natural step for me."
The player also added: "What attracted me to Excel was the fact that it was the largest British eSports brand and competed at a very high level, but in addition, I love the fact that the brand was born out of a passion for games and the values ​​that defend ".
Wouter Sleijffers

In addition to Alli, Wouter Sleijffers, CEO of Excel Esports, told about the partnership with one of the best known teams in football. "Excel Esports competes at the highest level of game competition. We are looking for a person who is our own inspiration to get the best out of ourselves ".
"We are looking forward to working with Dele to develop our talent, use his advice and skills to guide our team and help us to ensure that we are not complacent in our goals and ambitions" - concluded Wouter.