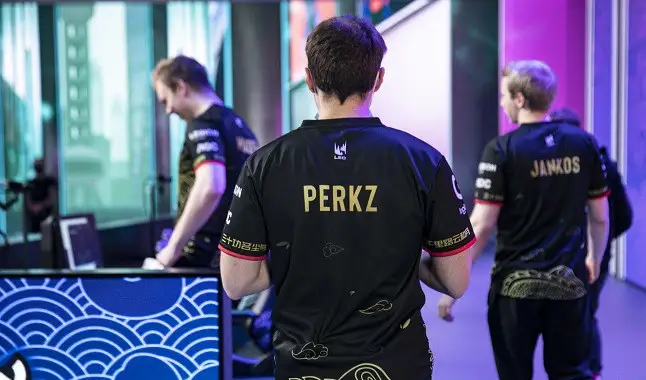 The organization Cloud9 hired "Perkz" to make part of their next line-up; check here the details.
This past Friday, the Cloud9 organization hired "Perkz" to be part of their next League of Legends line-up. The player, known for having been champion of the European leagues and MSI 2019 eight times, left G2 Esports to join Cloud9, after five years as part of the official G2 Esports line-up.
The official news was released earlier last Friday afternoon, through Cloud9's official Twitter account. The amount the player will receive and the duration of his contract have not been revealed to the public.
"We are bringing the most talented and impactful Western player in League of Legends history to # C9LoL. Look at him.
Welcome to Cloud9, @ G2Perkz. # C9WIN "
Don't forget to check out TODAY'S MATCHES at the Betting Academy!
In addition, Cloud9 CEO Jack Etienne confirmed the importance of bringing the player into his organization, saying: "With Bjergsen retiring, LCS was left with a very large vacuum that could not be filled by any player. Perkz's arrival, this vacuum has not only been filled but we're gaining a player who's going to be a force in guiding LCS to international success. Perkz is not coming to North America to retire and earn a big salary. He's here to dominate inside and outside our region."
The General Manager of Cloud9, Jonathan Tran, commented that: "It is not every day that we receive a player of Perkz caliber in our team, so to say that I am excited is little. He has been dominant since the first day competing in the League of Legends and we look forward to working closely with him. "
Luca "Perkz" Perkovic is known as one of the best mid-laners in Europe. The player started his professional career wearing the GSI Gaming shirt in June 2014. After that, in January 2015, the player joined the Gamers2 team, where he stayed until February of the same year. After joining Millenium and staying less than two months, "Perkz" returned to Gamers2. In October 2015, the mid-laner signed with G2 Esports and established itself in the competitive scenario of League of Legends, winning important titles such as: MSI 2019 and Rift Rivals 2019 NA-EU. In addition, G2 Esports was a milestone in the life of "Perkz". The team earned him most of his titles during his career as a League of Legends professional.