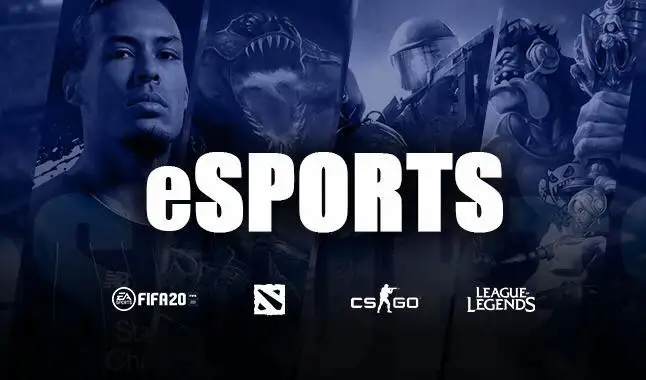 Find everything you are looking for to bet on eSports this Tuesday!
Check out this card for the best eSports betting tips for this Tuesday, November 10th. On this day, we separated for you four confrontations in the competitive scenario of Counter-Strike: Global Offensive. Starting with the European region of the IEM Beijing-Haidian 2020 championship, where we will have disputes between the teams: Team Spirit x OG and MAD Lions x fnatic. For the North American region, we will have the fight between Rugratz x New England Whalers. Meanwhile, in the second season of FLASHPOINT we will have the dispute between fnatic x c0ntact. (these articles are announced first hand on Telegram - HERE)! Another day with a varied card in several games.


CS:GO | IEM Beijing-Haidian 2020 Europe
- Team Spirit vs OG:
Both Team Spirit and OG had a bad official debut at the IEM Beijing-Haidian 2020 Europe championship.
Team Spirit
ended up losing their game against Team Vitality by 2x0. Meanwhile, the
OG
club took lost by 2-1 in their clash against FaZe Clan. However, for this match in analysis we believe that the highest probability of victory is on the side of the OG team.
CS:GO | IEM Beijing-Haidian 2020 Europe
- MAD Lions vs fnatic:
For four games that fnatic doesn't know what it's like to take a win back home. After having a successful game against North, the team got four consecutive defeats against Astralis, Ninjas in Pajamas, BIG and Complexity Gaming. Meanwhile, the Spanish MAD Lions have been on a two-game losing streak, losing to Wisla Kraków and Natus Vincere. For this game in analysis, we believe that we will have a third map to be played.

CS:GO | FLASHPOINT
- fnatic vs c0ntact:
Before facing MAD Lions, fnatic has a match against c0ntact for FLASHPOINT Season 2. The c0ntact team presents itself for this confrontation with four consecutive victories in their track record, against the KPI, Entropid, Heretics and Poland teams. For this confrontation in question, we believe that a third game map will not be necessary.
CS:GO | IEM Beijing-Haidian 2020 North America
- Rugratz vs New England Whalers:
After taking a beating for Team Liquid by the score of 2-0 in its official debut at IEM Beijing-Haidian 2020 North America, Rugratz meets the New England Whalers for the fourth time this year. Meanwhile, the New England Whalers debuted in the competition and were slaughtered by Chaos by 2-0. Therefore, for this game under analysis we believe that we will have a third map to be played.

Warnings!
The odds posted here will be based on the
Betfair
,
Bet365
and
1Xbet
market. And there is the suggestion to open an account in the houses listed in the Betting Academy, which are the ones that operate in your country, for a better commitment in this market, due to the variety of types of bets, better quotes and higher limits. Opening accounts through the Academy gives you more advantages: «
Earn Academy Points
».
Help this column to maintain itself and share the knowledge about its existence and spread this work.