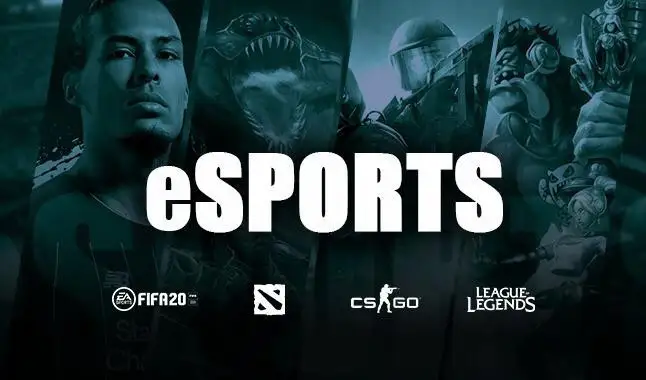 Find everything you are looking for to bet on eSports this Monday!
Check out this card for the best eSports betting tips for this Monday, November 2nd. To this day, we have separated for you three clashes in the competitive scenario of DOTA 2 and one in League of Legends. We will start in DOTA 2 with the duel between the Elephant.4AM x Royal Never Give Up teams for China Dota 2 Pro Cup Season 2. Meanwhile, for the Realms Collide: The Burning Darkness tournament, we will have disputes between Quincy Crew x Team Brasil and Midas Club x EgoBoys. In the Super Cup Entel 2020 of League of Legends, we will have the fight between Universidad Católica x Newstar. (these articles are announced first hand on Telegram - HERE)! Another day with a varied card in several games.


Before checking out our tips, be sure to check out
TODAY'S GAMES
at the
Betting Academy
!
DOTA 2
|
China Dota2 Pro Cup Season 2
- Elephant.4AM vs Royal Never Give Up:
After reaching two straight wins against Aster.Aries (2x0) and Invictus Gaming (2x0), the Royal Never Give Up team finds Elephant.4AM again. The last confrontation between the two resulted in the victory of Royal Never Give Up by the score of 2x0. Elephant.4AM presents itself for this battle bringing a successful game against EHOME (2x0). For this confrontation under review, we believe that a third game map will not be necessary.

DOTA 2
| Realms Collide: The Burning Darkness
- Quincy Crew vs Team Brasil:
Both the Quincy Crew and Team Brasil present themselves for this confrontation bringing a draw in their respective games. Team Brasil drew by 1-1 with EgoBoys, while Quincry Crew with Thunder Predator. However, for this game under analysis, we believe that we will see a Quincry Crew much more aggressive, taking the first construction of the game.


DOTA 2
| Realms Collide: The Burning Darkness
- EgoBoys vs Midas Club:
Both the
EgoBoys
club and the
Midas Club
present themselves for this battle with draws on their respective records. Midas Club drew by 1-1 with Infinity Esports, while the Midas Club with Team Brasil. For this game under review, we believe that the EgoBoys club will be the first to destroy Barracks.
League of Legends |
Super Copa Entel 2020
- Newstar vs Universidad Católica:
Both the Newstar team and Universidad Católica present themselves with victories in their respective records. The squad of Universidad Católica managed to beat the clubs Santiago Wanderers and LDM Esports. Meanwhile, Newstar has obliterated the Rebirth Esports club. However, for this game under analysis we believe in the highest probability of victory for the Universidad Católica team.

Warnings!
The odds posted here will be based on the
Betfair
,
Bet365
and
1Xbet
market. And there is the suggestion to open an account in the houses listed in the Betting Academy, which are the ones that operate in your country, for a better commitment in this market, due to the variety of types of bets, better quotes and higher limits. Opening accounts through the Academy gives you more advantages: «
Earn Academy Points
».
Help this column to maintain itself and share the knowledge about its existence and spread this work.