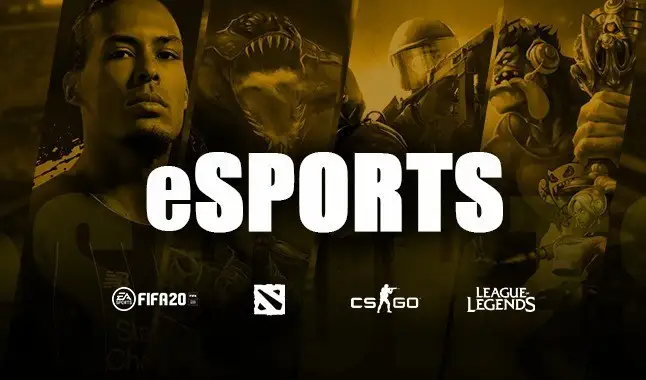 Find everything you are looking for to bet on eSports this Friday!
Follow this card with the best eSports betting tips for this Friday, November 6th. For this day, we have separated for you four matches within the competitions of Counter-Strike: Global Offensive. We will start with the European region of the IEM Beijing-Haidian 2020 championship, with disputes between the FaZe Clan x OG and Team Vitality x Team Spirit. While at ESL Championnat we will have the duel between The Dice x LDLC. Finally, the LOOT.BET/CS Season 8 tournament will provide us with the encounter between Gambit Esports x sAw. (these articles are announced first hand on Telegram - HERE)! Another day with a varied card in several games.


CS:GO |
IEM Beijing-Haidian 2020 Europe
- FaZe Clan vs OG
:
After an excellent development at IEM New York 2020 Europe, the
FaZe Clan
team again got lost along the way. Today the team presents itself for this confrontation bringing two consecutive defeats against BIG and Complexity Gaming. Meanwhile, the
OG
squad has four wins in a row, two against the Sprout teams, and Evil Geniuses, and two against Natus Vincere. For this confrontation under review, we believe that a third map will not be needed.
CS:GO |
IEM Beijing-Haidian 2020 Europe
- Team Vitality vs Team Spirit
:
For four games that the Team Spirit team does not know what it is to lost. After losing against Nemiga by 2x0, Spirit nailed the victories against Natus Vincere, FATE, North and Sprout. Meanwhile, Team Vitality has three victories in a row on the record, against Complexity Gaming and BIG (2x). For this game in analysis, we believe that we will see a tough game, needing a third map to be played.
CS:GO |
ESL Championnat
- The Dice vs Team LDLC
:
Team LDLC
presents itself for this fight bringing three defeats in a row, against the Virtus.pro, SJ and Galaxy Racer teams. Meanwhile,
The Dice
has a recent defeat against KOVA, after having won eight consecutive wins. For this game under review, we believe in the highest probability of victory for The Dice team.
CS:GO |
LOOT.BET/CS Season 8
- Gambit Esports vs sAw
:
After obtaining a successful game against forZe by the score of 2x1, the Gambit Esports team presents itself to face the Portuguese sAw in LOOT.BET/CS Season 8. SAw, on the other hand, managed a peaceful victory in their 2-0 clash against Nemiga. For this game under analysis, we believe that a third map will be needed to be played.
Warnings!
The odds posted here will be based on the
Betfair
,
Bet365
and
1Xbet
market. And there is the suggestion to open an account in the houses listed in the Betting Academy, which are the ones that operate in your country, for a better commitment in this market, due to the variety of types of bets, better quotes and higher limits. Opening accounts through the Academy gives you more advantages: «
Earn Academy Points
».
Help this column to maintain itself and share the knowledge about its existence and spread this work.