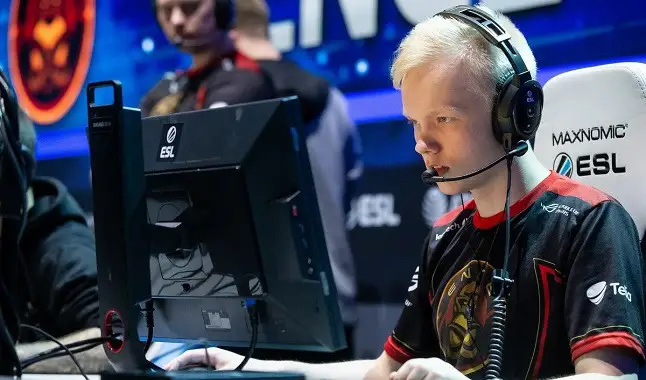 Because of the fullfilment of military duties, "sergej" steps back from ENCE; check here the details.
This last Tuesday, due to the accomplishment of the military service, "sergej" left ENCE. The organization has officially announced that 18-year-old Jere "sergej" will be out of the starting lineup for Counter-Strike: Global Offensive.
In addition to the military service factor, the player reported that he was unmotivated for the competitive CS: GO scenario. In this way, "sergej" had asked the organization to leave him to fulfill his duty of military service in Finland.
ENCE revealed that the decision was made through a mutual agreement between the organization and the player, who made this option by reaching the conclusion that "he currently doesn't have the necessary motivation to pursue forward in the intense world of professional Counter-Strike" . In addition, ENCE stated that even if the player "has the talent to be one of the best in the world but we all agree that it is not beneficial for either party to continue without him feeling he can fully contribute".
The young player will begin his military duties in January 2021. However, ENCE has confirmed that "sergej" will continue with the contract as a player for as long as he is serving in Finland's military forces.
Check all the MATCHES TODAY and follow them live!
With the absence of "sergej", ENCE has already announced who will replace the player. So the newcomer Tuomas "SADDYX" was revealed. The professional was loaned by SJ Gaming so that ENCE could compete in DreamHack Masters Winter 2020.
Despite the player's age, "sergej" already shone in the ENCE squad in the middle of his 16 years, when together with the team he managed to win the championship title StarSeries & i-League CS: GO Season 6, where they shelved $ 125.000. After that, the player was present in the title achievements: DreamHack Open Winter 2018, Europe Minor Championship - Katowice 2019, BLAST Pro Series: Madrid 2019 and BLAST Premier: Spring 2020 European Showdown. But the story of the ENCE Rifler did not start in that period.
The player made his professional debut in 2015, when he was just 13, for the SCORE.RED team. After that, in 2016 he was hired by SkitLite, where he played until 2017. After that the player wore the shirt of HAVU Gaming and after a period officially joined ENCE in 2018.