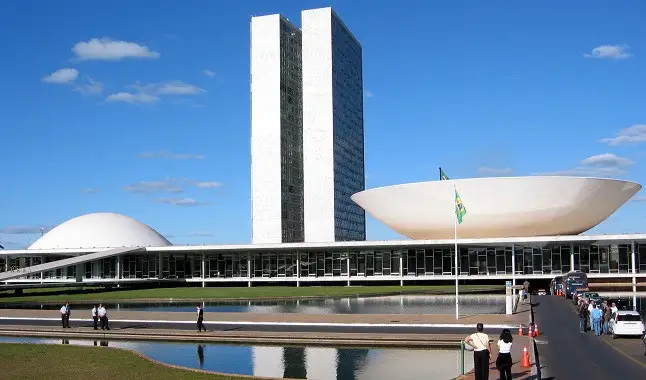 According to Brasília Newspaper, the Senate granted a favourable opinion about casinos in Brasil.
This past week, the Jornal de Brasília (Brasília Newspaper) reported that the Senate issued a favorable opinion for casinos in Brazil. According to the information, the Regional Federal Senate Development Commission (CDR) had issued a favorable opinion to approve the Bill (PL) that will regulate casinos in Brazil. The Bill was initially presented in 2019 by Senator Roberto Rocha of the PSDB of Maranhão. Another senator who agreed with Roberto's view was the reporter of the matter at CDR, Ângelo Coronel from the PSD of Bahia. The rapporteur, in the CDR, claimed that the regulation of casinos in Brazil could establish another legal collection to stimulate the Citizen Income.
According to Ângelo Coronel, the ban on casinos and other sectors of the genre is a hypocrisy, as this causes tax losses to the country. "This legislative blindness (...) makes money from games of fortune in Brazil used to finance organized crime". In addition, the senator said that the ban of games in Brazil is a "false morality".
According to the senator, the legalization of the sector could result in a collection of R $ 50 billion per year, and may even reach around R $ 80 billion and generate more than 700.000 jobs. A survey by the Brazilian Legal Game Institute (IJL), in 2017, showed a turnover of around R $ 20 billion between Jogo do Bicho, Bingo, Slots and virtual bets. Ângelo reports that the research carried out by the Institute, pointed out that Jogo do Bicho would have earned R $ 12 billion, Bingo, R $ 1.3 billion, slot machines, R $ 3.6 billion and virtual stakes, R $ 3 billion. In this way, even illegally, gambling and lotteries that are outside the state monopoly raised almost R $ 20 billion in 2017 alone. It is worth mentioning that the bill in question defends that the casinos can be exploited outside and inside the resorts. However, casinos have been banned in the country since May 30, 1946, through the decree of the president at the time, Eurico Gaspar Dutra.
Now the PL needs the consent of the Economic Affairs Commissions (CAE) and the Constitution and Justice (CCJ) to proceed to the plenary session of the Federal State. If the Bill is approved, it will continue to be evaluated by the Chamber of Deputies. Otherwise, the PL can only be reevaluated in the next legislature.